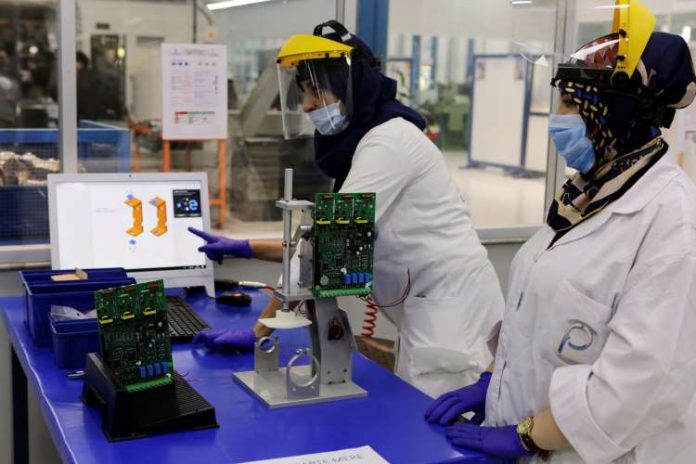 The pandemic this year has created huge issues for businesses in many industries, but those that are able to adapt and improve will be able to not only survive, but actually thrive in a post-pandemic marketplace. It is important to plan ahead to the future and find ways that you can improve your business, and now is a good opportunity to do this with many companies having a lot more time on their hands. It will, of course, depend on many external factors, but here are a few smart upgrades that your business could make, which will help you to succeed when the world starts to return to normal.
Remote Working
If remote working has been successful during the pandemic then you should certainly consider continuing with this or offering a more flexible way of working, such as one or two days in the office and the rest at home. Remote working can bring many benefits to both employers and employees, plus with so many businesses now offering this, it could be vital for keeping hold of your top talent and recruiting new employees. The key is to make sure that you have the right technology and tools in place, as well as knowledge in how to manage remote teams.
Improve The Office Environment
If you do continue to have an office, it is important that you make improvements so that staff can feel safe and are able to perform to a high standard. Even once the threat of the virus has passed, office environments will not be the same, and hygiene will remain an enormous issue. This means that in addition to providing a comfortable, practical, and welcoming office space, you should also make cleaning and hygiene a priority.
Prioritize Employee Wellness
Leading on from this, it is clear that mental health is a major issue in 2020 that has been amplified by the coronavirus pandemic. This means that a business needs to prioritize employee wellness and take steps to support staff post-pandemic, which will involve making communication a priority, conducting mental health check-ins, providing resources for those who are struggling, establishing safety measures, and finding ways to reduce stress in the workplace.
Streamline The Operation
One way to reduce stress and to improve the business as a whole is to find ways to streamline the operation. The pandemic has provided a good opportunity for businesses to analyze their operations, and finding even small changes to one process could have a big impact on the overall daily operation. It can sometimes be challenging to identify areas where improvements can be made, which is why it is helpful to sit down with department heads and break down each process into smaller parts.
Invest In A Custom Conveyor
It is also a good opportunity to upgrade your current equipment, and a custom conveyor from a company such as fluentconveyors.com will be a smart upgrade to make. Custom conveyors can streamline the operation, improve productivity, improve safety, and reduce labor costs by improving the handling and transportation of materials in the most efficient manner. This could have a big impact on the overall efficiency of your operation, and ensure that you are as productive as possible each and every day.
Revamp The Company Website
The coronavirus pandemic has turned the world on its head and people will feel differently even once the threat of the virus has passed. This means that it could be a good idea to revamp the company website—not only to modernize and stay current with the latest web design trends, but also so that you can refresh the content and your message to reassure people in a post-pandemic world. Your website is how you present your brand to the world and every company will need to rethink this message now that the world has changed so much.
Improve Customer Service
Following on from this, consumer confidence will be low when our lives start to return to normal, and the businesses that are able to reassure consumers and create strong relationships will be the ones that are able to succeed. Having a live chat feature on the company website is an excellent way to improve customer service and provide instant, digital communication that could help to increase conversions.
Now is the time for businesses to plan ahead in terms of a post-pandemic world and it is the companies that are intelligent and able to adapt that will be able to succeed. These are a few of the best upgrades that a business can make now, which will hopefully enable them to thrive when the world starts to return to normal.