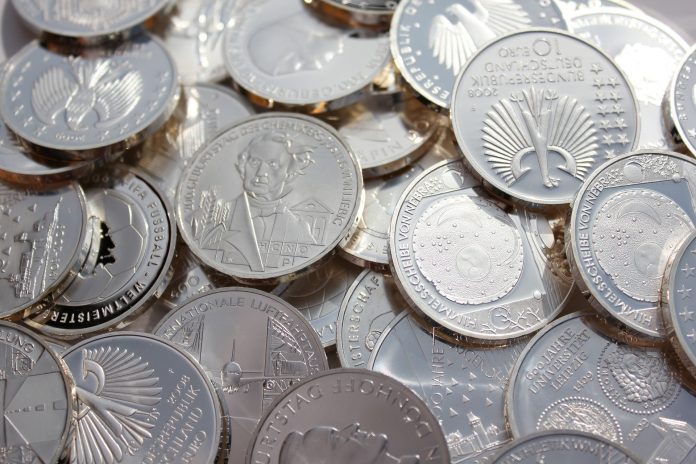 In times of currency devaluation and the euro crisis, more and more investors are deciding to invest their money in precious metals. Many investors who choose this form of investment acquire silver coins. Investment coins from this precious metal are mostly produced in the denomination 1 ounce and offered for sale. Silver coins have always been a safe haven for investors who wanted to play it safe.
The most popular silver locating coins are usually equivalents of gold locating coins struck in silver bullion. Silver bullion coins are purchased exclusively for the bullion they contain, and their price depends exclusively on the stock exchange quotations of investment silver. Silver coins, although very attractive in appearance, usually have no numismatic value.
Most popular silver coin I: Vienna Philharmonic Orchestra-Austria
This probably most popular bullion coin has been minted by the Austrian Mint since 2008. This coin consists of pure silver with a proportion of 999.0/1000 (24 carats), this corresponds to a weight of 31.3 grams. This coin is not minted in limited quantities, only one month after the start of minting it reached a circulation of over one million.
Most popular silver coin II: Maple Leaf Canada
The name Maple Leaf comes from the image of the motif side of the coin, the Canadian maple leaf. Since 1988 these coins have also been minted in silver by the Royal Canadian Mint in Canada. The silver coins 1 ounce Maple Leaf belong to the best-selling silver coins worldwide. A classic among the investment coins and ideally suited as a longer-term investment.
Most popular silver coin III: Krugerrand-South Africa
In addition to the most famous gold bullion coin, the silver Krugerrand are also one of the world's best-selling bullion coins. Due to the strong demand for this precious metal and the 50th anniversary of the Krugerrand gold coin, this coin has been minted by the South African Mint Company as a silver coin since 2017.
It is offered with a fine weight of one ounce and features the motif of the springbok. For 50 years it has also decorated the Krugerrand coins made of gold.
Conclusion: Those who want to buy silver coins should only buy coins with a share of 999.0/1,000 (24 carats). To buy silver coins means to bet on security.