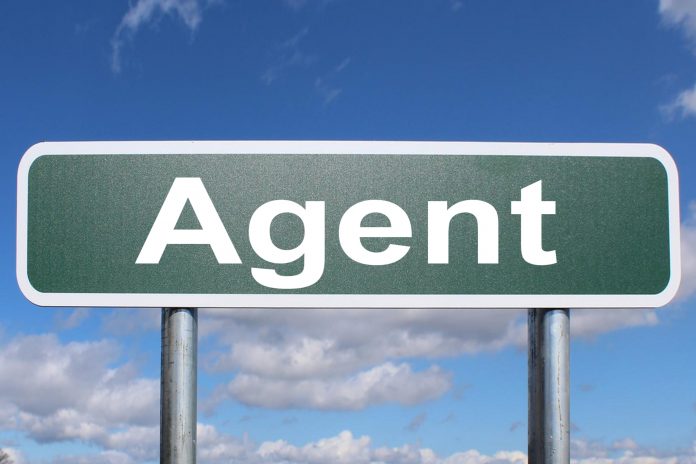 So you're preparing your documentation to start your LLC?
You're almost at the finish line when you've realized that you've forgotten something.
Whom do you choose as your registered agent? Do you do the job yourself or do you hire someone else to serve as your registered agent?
The LLC registered agent is the person who handles the legal aspects of your business. This includes accepting lawsuits and handling such obligations on behalf of your business.
Let's look into what a registered agent does and whether you should hire a separate registered agent for your business.
The Responsibilities of a Registered Agent
If someone wants to sue a business, they must notify the business of their intentions.
The registered agent is the person who will collect the lawsuit information and keep it on file. These legal documents might include tax notices, subpoenas, and other legal correspondences.
Your LLC must have a registered agent who lives in the state where your business is incorporated.
The registered agent must meet the following requirements:
They must have a physical address within the state. P.O. Boxes cannot be used as an address
The agent must always be available at the address during business hours
The registered agent must be at least 18 years old
An employee or owner can also serve as the company's registered agent
As you can see, there are many responsibilities that come with being a registered agent. Even for seasoned business owners, opting for a registered agent company is the better route.
The Downsides of Being Your Own Registered Agent
Many entrepreneurs choose to be their own registered agents. Or they'll choose key personnel from the company to serve as the registered agent.
However, there are several downsides to this route. These include the following:
Someone can present you with lawsuit documents in front of your staff and customers. This can severely hurt your company's reputation
You'll have to live in the same location where you register your business. This can be a hassle if you like to be location-independent
It's inconvenient if you plan on being unavailable during normal business hours
You might have to spend hours rifling through paperwork that cuts into your other business operations
You can only serve as a registered agent in the state you live; as such, it doesn't work for businesses with multiple locations
The biggest downside of being a registered agent can be the stress of dealing with legal obligations. A registered agent company knows how to handle such situations better than the average entrepreneur.
Take a moment to think about all the obligations that you have with your business. You likely prefer to delegate tasks whenever you can.
You hire a PR agent to help build your company's reputation. Your customer service agents handle any disputes with your clients.
Your marketing team does a better job of promoting your company than you do!
As such, you'll likely get far better results with a registered agent than if you take on the role yourself.
The Case for a Registered Agent Company
So why do so many businesses prefer to outsource their legal responsibilities to a registered agent company?
Part of the need for a registered agent is due process. Before anyone can sue your company, they have to first present their case.
The registered agent position was created so that every business could have a point-of-contact for handling lawsuits.
For many business owners, this is an added strain. Many business owners might even ignore lawsuits or may not know how to respond to them.
A registered agent company hires professionals who know how to respond to lawsuits. They know how to collect legal documents and organize them on behalf of the company.
It takes major stress away from the entrepreneur and other employees. It leaves the legal obligations to a group of qualified experts.
Just as you'd want a professional accountant to help you with your tax obligations, you'll want a registered agent to help you with your legal obligations.
This is why many entrepreneurs choose to opt for a registered agent company, such as Digital Asset Guy, rather than handling the responsibilities for themselves.
What You Get With a Registered Agent Company
So what are the benefits you get when you sign up with registered agent services?
At first, you'll get privacy. If you serve as your company's registered agent, your name will get published in public records. Your business address also gets published. If you run your business from home, your home's address gets published.
As such, many entrepreneurs worry about the lack of privacy that comes with being a registered agent. With an agency, someone else's company serves as your point of contact while your privacy gets maintained.
You'll have less stress about your personal data getting shared with scrupulous third parties.
You won't have to worry about your physical address becoming public. The registered agent company's address is what becomes public!
You can also depend on a registered agent to handle communications during regular business hours. If you like to work during irregular hours, this is another huge advantage.
If your business operates in different states, your agency can comply with the regulations from each state. The agency will have the knowledge on how to deal with the laws of each jurisdiction.
It's also a great relief if you hate dealing with paperwork! The registered agents handle the paperwork so you can focus on other things. Best of all, registered agent services are affordable and won't cut into your company's budget.
Find Your Registered Agent
Now you can decide whether to be your own registered agent or to choose one from a registered agent company.
As we've argued in this guide, the latter option is far better for most business owners. You'll have a company that has a professional agency providing these important services.
This gives you more time to focus on the core aspects of your business. You handle scaling your business while an agency handles the legal obligations.
You can find more great articles on entrepreneurship on our website!