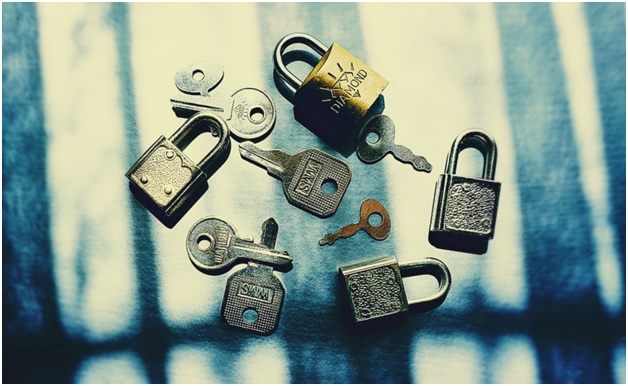 Everyone needs a place in which they can feel safe and completely at ease, and for many of us, this place is our home. Unfortunately, worrying about break-ins, vandalism and other potential security violations can be a considerable hindrance to peace of mind. In the quest to preserve the sanctity of your homestead, a dependable security system can be an invaluable ally. It's important to note, however, that home security systems are far from a "one size fits all" affair. When searching for a system that suits your needs, take care to consider the following factors.
Remote Monitoring
If you want to be able to keep an eye on your residence regardless of where you happen to be, a security system that offers remote monitoring should be right up your alley. As the name suggests, remote monitoring allows you to watch live video feeds of various parts of your home from smart phones, computers and many other internet-enabled devices. Whether you're at work, making a grocery run or out of town, remote monitoring ensures that you'll be able to see exactly what's happening at the old homestead. Remote monitoring is a particularly attractive option for homeowners who regularly embark on business trips and/or family vacations.
Professional Monitoring
There are many benefits associated with remote monitoring. Having the ability to check on your home at any time can provide tremendous peace of mind and make timid homeowners feel more comfortable with the idea of being away for extended periods. However, you can't personally watch over your home 24/7. Not only would this prove incredibly cumbersome, it would practically defeat the purpose of investing in a security system in the first place.
This is where professional monitoring enters the equation. Instead of being personally responsible for keeping watch over your home, you can entrust this task to a team of vigilant pros. Professional monitors keep a close eye on the exterior of your home and immediately inform the proper authorities whenever a threat is detected. If real-time threat monitoring sounds like an intriguing prospect, limit your choices to security companies whose systems offer this amenity.
Protection against Non-Human Threats
Although home security systems are commonly associated with stopping thieves, vandals and other ne'er-do-wells, many of them also provide protection against non-human threats. For example, a bevy of modern home security systems are equipped with smoke-detection tools and gas detectors. Similarly, flood detection technology has become an increasingly common feature in recent years. People who live in areas that are prone to inclement weather would be wise to take non-human threats into account when considering their options. Furthermore, a system that boasts smoke and carbon monoxide detection could wind up saving your life.
If you're unclear on whether the above mentioned features are a good fit for your home, don't hesitate to reach out to seasoned security professionals. Once you've communicated your needs and provided a general rundown of your residence, these individuals will be able to make an informed recommendation regarding the right system for your home. Enlisting the aid of experienced professionals is particularly important for people who are purchasing a system for the first time. Homeowners who hail from the City of Angels should have no trouble finding knowledgeable home security services in Los Angeles.
Protection for Your Valuables
In addition to maintaining the safety of a home's occupants, many people invest in security systems to protect their most valuable possessions. Whether an item's value is monetary or purely sentimental, it's only natural that you'd seek to keep it out of the wrong hands. Taking this into account, certain security systems come with asset protection devices that are placed directly on valuables or in their immediate vicinity. This ensures that you'll be alerted whenever these items are approached or manhandled by an unwelcome party. So if you can't bear the thought of parting with certain possessions, a system that comes with asset protection devices is certainly worth considering.
Wanting to feel safe in one's home is a basic human desire. Everyone needs a refuge from the outside world, and there's no better place to escape the stress of the daily grind than your own residence. Simply put, when you're at home, exterior threats should be the last thing on your mind. As such, homeowners on the hunt for peace of mind should consider investing in a top-tier security system. A reliable system can protect your home from a wide assortment of threats and help ensure the safety of all who dwell within.