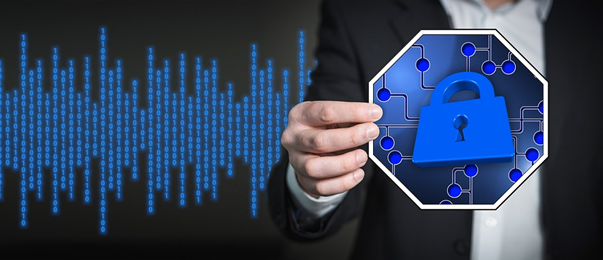 It is very important to secure your Windows VPS. Most of the websites not put much thought in this step. After you purchase our Windows VPS and have received the login details, securing it will be the right move. To help you out with the process, we are going to mention some of the valuable steps below.
Step 1
The providers of cheap VPS for Windows available online will install the OS along with a default administrator account. This can be seen as typical and usual. In such a case, your account will be prone to attacks. Bots that try to login using brute-force will usually lead the attack. It may also be followed by automated attacks.
There is an easy and simple fix to help you prevent this problem. You need to disable the default administrator account and later create a brand new user using administrator permissions. There are few enthusiast VPS administrators who like to keep the username as "admin", which is equal to keeping it unchanged. Using random letters for creating a new administrator account will be much helpful.
Step 2
It is very important to have a strong password, especially because most people overlook it. If you want to secure Windows VPS, this will be a primary concern. You need to generate a strong password when you change the administrator username. Here are tips that can help you generate a very strong password:
Keep a password of 10 characters at least.
The password must be a combination of special characters, numbers, and capital-small letters.
Do not use the same password more than once.
Try to not use the same password's variations.
If you follow these tips, you will be able to come up with a random password. If you have trouble with memorizing it, you can use words that are of significance to you in order to come up with a strong password. Make sure that your password is easy to remember and secure at the same time.
Step 3
You will need a Remote Desktop in order to access the Windows VPS' desktop. This feature of Windows can be found on the default port 3389. As the port is publicly known, there are chances of brute-force attacks. If you change the default port, the problem will be sorted. Your VPS will be prevented from the abuse of server resources as well as attacks. Choosing a random port number will be of use when you are changing it. You also need to change the port used in any Remote Access software that you are using.
Step 4
In this step, you require changing the default port of the Remote Desktop before limiting the access unknown IP addresses have to your VPS. All you need is internet and a static IP address. Wireless, Cable, or standard home DSL don't have static IP address. Restricting the IP addresses will need care. At times, you might just lock yourself out unknowingly.
Step 5
It is time you take one step ahead by having an antivirus installed. You will be downloading and uploading files. You will also be browsing through the internet. At such scenarios, your Windows VPS will be coming close to danger. Your VPS has the chance to contact adware, spyware, viruses, malware, or other hacking mechanisms. An antivirus will help in securing your VPS. Go with a free option that has the ability to auto-update itself. You will be getting real-time protection by doing this. Antivirus will be useful against online security threats, which firewall may not be able to do. If you combine both, you will be securing your VPS the best way possible.
Step 6
Every Windows OS comes with a default Windows Firewall. It can do its job well by preventing malicious software and hackers as well as filtering information as per your settings. Though it is decent, it lacks certain elements when you are conducting critical operations on your VPS. In case of advanced operations, you will have to opt for something more. Go for a third-party firewall in such cases.
Step 7
It is important that your run Windows updates whenever possible. For automatic updates, you need to keep the automatic updating on. You will be getting bug fixes, vulnerability patches, and improved security by updating regularly. They are mostly meant for non-critical problems in order to enhance your experience.
Step 8
Windows is relatively the safest of all OS. But, having third-party software can weaken the security. We usually overlook the dangers of having third-part software. As they pose threats, the best way to keep your VPS safe would be to only install the essentials. Also, you need to keep them up-to-date.
Step 9
Lastly, you can opt for data encryption in order to secure Windows VPS. People use Remote Desktop Gateway as it allows you to access the VPS using the web over SSL/TLS. As the connections will be made over secure port 443, you will find the advantage significant.
Security is extremely necessary in this online world. It is similar to keeping your car or house unlocked. Never allow your private information to be at risk by choosing to secure your VPS the right way.