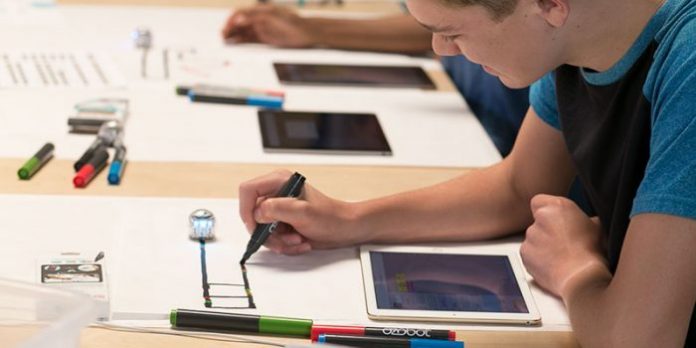 Modern technology means that education has an opened invitation to innovation and growth.  Schools and teachers all over the world use technology every day to find new and engaging ways to teach students of all ages.  Keep the power flowing in ways you never dreamed possible.
Get excited about the possibilities, and keep up with the newest tech tools available.  Here is a brief overview of some of the most interesting tech gadgets and software tools for educators today.  Consider the possibilities for your students, and let the journey begin.
Make learning more appropriate with Rewordify
Rewordify is a software tool created to help teachers teach various texts, no matter what age-level they're currently coaching.  The program will convert any text to the reading level of your choosing.
Even better, the "Print/Learning Activities" page will automate a healthy vocabulary list, equipped with definitions and little quizzes.  You can easily adjust the challenge level of your curriculum with just a few simple clicks.
Newseumed is your history lesson's best compliment
Newseumed supports your social studies and history teaching needs with numerous digital study tools.  Working as a complete online collection, Newseumed offers news artifacts and endless access to historical documents for reference.
If you're looking for a rare photo of Abraham Lincoln without a beard, the service will present you with a result.  Learning about civil rights?  Seek and find the Life magazine edition capturing the first moments of the immortalized march for civil rights in Selma, Alabama.
Sway your audience with Microsoft's presentation tool
Say goodbye to the days of PowerPoint presentations, and usher in the age of Sway.  Microsoft's unique new platform gives you the ability to create interactive, top-notch presentations that will blow every mind in the room.
You are free to create from scratch, but Sway also offers several diverse templates for those who are looking to get the job done a little quicker.  Add content straight from the app, and forget about wrestling with a bunch of hairy copyright laws.
Viewpure offers security from off-topic content
You know that intrinsic fear when you open up a YouTube video for the classroom to see, and Viewpure will help you calm that worry.  Opening your videos through the Viewpure platform will assure that you won't come across any inappropriate ads or images.
Storybird will help students stir their imagination
If your students feel that they lack the inspiration to write and create on paper, enlist the assistance of Storybird.  The Storybird program will provide a plethora of images, aimed towards inspiring your students to write original content.
Take a look at an extensive expression of colorful characters and inspiring setting suggestions, and let your pen hit the paper with excitement and passion.  Try Storybird on your own before requiring your students to use the platform, so you know how to better coach them on their journey.