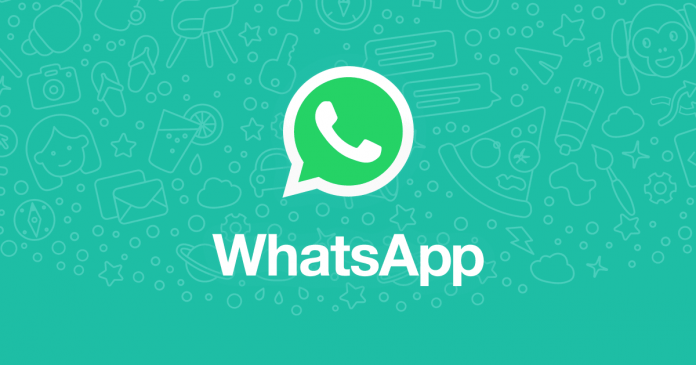 Whether you are an entrepreneur, businessman, or any digital marketer, you must have come across a need to market your business over WhatsApp. Postoplan's services are authentic, and the automatic digital marketing system has provided relief to many marketers by planning and organizing each of their events diligently. It does not only connect you to your customers but also manages to increase your sales. 
Since WhatsApp is one of the frequently used applications for communication, therefore Postoplan strives to help its customers gain recognition by getting the audience's attention towards their product. Anyone looking for a way to take their marketing techniques to the next level is at the right place to find them out.
Postoplan Pro services allow customers to post on WhatsApp, Instagram feed and stories, and  LinkedIn company account. Each user will get 3 days to try Whatsapp, LinkedIn and Instagram posting for free.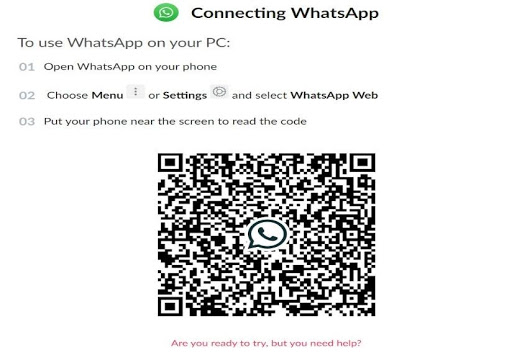 Scheduling a post:
In order to plan a post, you will first have to schedule it through Postoplan. You'll need to tap on "Publish a post". After doing so, you will have several features to enhance your post.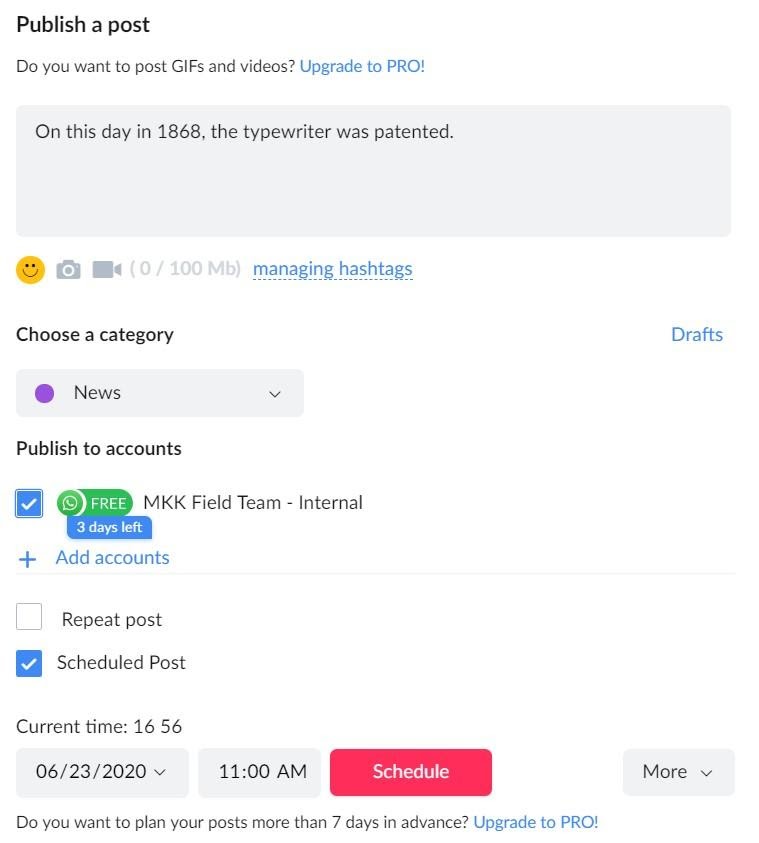 Features provided by this authentic automatic digital marketing system:
Whether it's an image, text, emoticon, or any document, you can easily post it in WhatsApp using Postoplan. The features include:
You can import pictures from your device to add it to the post.

You'll have several features of editing your text to post in WhatsApp. 

To adorn your post with emojis, you have been facilitated with unique and creative Postoplan´s emoticons.

You can upload any file, document, video, or image to attract customers.
Preview your post:
By tapping on the corresponding social network's icon, you will be able to preview your post without facing any difficulty or unease.
Choose the category:
In order to attract your target audience through Postoplan, you need to catch their attention by choosing your post´s theme and category. Since many people prioritize their tastes first, they'll be attracted to the post that will have their required material in it. 
Hence, you can now select any one of the categories to let your audience know about your post. It has an ample amount of categories to go with every post of yours. 
Select the groups where you want to publish your content on WhatsApp:
You will have WhatsApp groups on your screen so you will be able to select the groups where you want your post to be published. All you will have to do is tap on the left of the groups to tick the boxes, and your post will be easily posted through Postoplan. 
The main step is to set the date you want your post to be published:
To set a particular time, day, and date for publishing your post on WhatsApp, you will need to select your desired date. There is no compulsion regarding the time, so you can set whatever date or hour of the day you are comfortable with. 
The last step:
After going through each of your choices, you will simply have to tap on schedule, and your post will be scheduled to be published on WhatsApp with your prioritized selections. 
Hence, through following these convenient steps, you will be able to stay active and well-organized without compromising on your routine. Therefore, you can now rely on this system to post your content as you scheduled without stressing yourself the whole day.