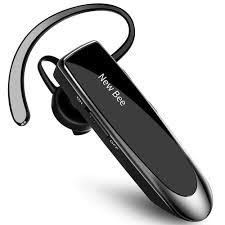 There are a lot of Bluetooth hands-free brands are available in the market. There is no doubt that every brand claim that their product is the best one. Behind all of these, there are a lot of opinions about which one is the best wireless Bluetooth handsfree for you. Anyone can be confused while choosing the perfect match among the number of brands and opinions and ended up buying such a thing that does not fulfill the needs. 
You can save yourself from all of this mess if you do a little research on experts' reviews before choosing the best Bluetooth handsfree for you. We brought the best tips to choose the perfect Bluetooth hands-free match for you while you want to use Bluetooth handsfree for iPhone or for android. Let's talk about them.
Comfort to use:
While Choosing anything, we think about its comfort at first. It also depends upon our usage. The same is for Bluetooth handsfree that are used while running cannot be suitable for listening to music at night while going to sleep. So you should decide which type and style of handsfree you need. There are many styles of handsfree, for example, in-ear, on-ear, over-ear, or around-neck you can choose according to your comfort, need, and usage.
Battery Power:
The next more important thing is battery timings, and much time is required to charge the handsfree. Because if you need to use them the whole day and the battery got dead after 6 to 7 hours, then it can be a problem for you. So do proper research and check the reviews of people before choosing. One more thing to keep in mind that it can be charged while using or not. 
Specifications:
While buying any technical devices, we must check the specifications. The same is for handsfree. So it is essential to check the working capacity of the handsfree. Some specifications are discussed below. You can get guidelines from the following according to your needs.
Bluetooth works on the decompressing algorithm. It decompresses the playback first and then plays it for you. aptX is a compression algorithm that speeds up the Bluetooth decompression process because Bluetooth is a slow system. So you should try to choose that Bluetooth pair that have an aptX system. A2DP is a protocol that streamlines the audio from one device to another one. HSP allows you to use the Bluetooth hands-free as a headset and having HFP are the best Bluetooth headset for calls you can dial the last call on your phone or call waiting.  
The Bluetooth version is very important. Never buy the wireless Bluetooth handsfree that are not compatible with your devices, because mismatch devices create connection and voice problems. For example, if you want to use Bluetooth handsfree for iPhone and you have the handsfree that is just compatible with android. So it will cause a problem.
Sound system:
Sound quality is crucial because if you choose the bad quality of Bluetooth hands-free, it can harm your ears. Everyone wants the best quality of noise-canceling handsfree. Let's talk about sound systems available in wireless Bluetooth handsfree 
 aptX supported handsfree are the best earphones that provide a good quality of sound and almost suitable for everyone under any condition. There a different sound system that is available in the market, such as Mono (it provide sound just to one ear), Stereo (It provides the sound of 8KHz), and HD Sound (it provide the sound of 16KHz). 
Take a look at the suggestions of other people that what they are saying about sound system quality. 
Budget-friendly:
At last, when you have decided all other things that fulfill your requirements, it's time to look at your budget. If you are looking for the best Bluetooth Handsfree price than do not sacrifice on quality or any feature, there are lot of well-known brands such as apple TV Bluetooth handsfree and beats handsfree Bluetooth are costly but have excellent features. But don't worry, good quality Bluetooth hands-free come in different price ranges. So you can choose the perfect match for you within your budget.