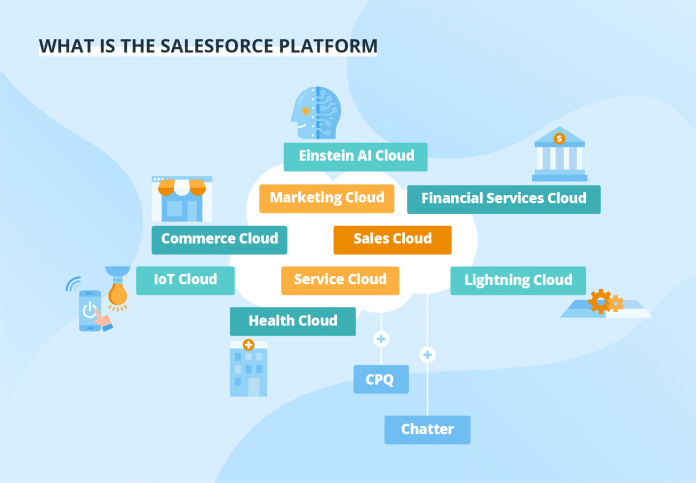 Are you passionate about learning Salesforce? Do you want to get into the Salesforce world? Probably yes. You might have reached here in search of career options in Salesforce in the upcoming years. Search no more.
Here we will discuss how Salesforce is growing, its future, and the benefits if you want to learn Salesforce? So, stay tuned to us and continue reading the article until the end.
A thorough study of the Salesforce of the past five years shows that Salesforce's stocks have tripled in the last five years. This improvement has encouraged investors and helped them in gaining revenue growth and stabilized profits.
However, the question is, will cloud services companies be able to regain these profits in the upcoming years? Let's have a look at this aspect and make some predictions regarding the future aspects of Salesforce.
Why Salesforce?
Salesforce is an advanced and intelligent CRM platform for businesses of all sizes. Industry analysts and reputable review organizations recognize it as the market leader for CRM technology.
Salesforce has gained a significant reputation in the recent past for providing out-of-the-box solutions that allow businesses to implement cutting-edge technology and connect all the essential solutions.
Customers using Salesforce CRM are completely satisfied and have seen a 38% faster decision-making, a 25% increase in revenue, and a 35% increase in customer satisfaction.
Salesforce Leading the CRM Market
According to IDC, the Salesforce controlled 19.8% of the customer relationship management (CRM) in the first half of 2020. In contrast, the combined share of the four closest rivals of Salesforce, I.e., SAP, Oracle, Microsoft, and Adobe, during that same first half was 17.8%.
These figures make Salesforce stand out from its competitors and doubt how rivals will catch up to Salesforce in the upcoming five years.
According to Grand View Research, the global CRM market, which was evaluated at $40.2 billion in 2019, may continue expanding at a compound annual growth rate (CAGR) of 14.2% from 2020 to 2027. If Salesforce reaches that rate, its yearly revenue can double from @21.1 billion in fiscal 2021 to around $53 billion in fiscal 2028.
However, Salesforce's estimates are in contrast with this forecast. At their investor day presentation, Salesforce management estimated that the company might generate over $50 billion in annual revenue in fiscal 2026, representing a CAGR of 19% between fiscal 2021 and 2026.
Where Will Salesforce be in the Next Five Years?
Salesforce stock is cheap when compared with its growth. It is rising and shining on several secular growth trends. Business study analysis shows that Salesforce's stock might double or triple in the next five years as more businesses deploy its services to streamline their operations.
Benefits of Learning Salesforce
Having read the performance growth of Salesforce, you might be interested in getting into the Salesforce world. If you are still not convinced, here are some of the additional benefits associated with learning Salesforce.
The most significant Unique Selling Point (USP) is its high degree of adaptability. The user can easily set the objects to be found in line with his desires at any time. The users are not bound to specific layouts, workflows, and processes, making this ecosystem more flexible than other similar systems in the market.
Another considerable advantage of Salesforce is that it is super easy to manage. This means that relatively small organizations can easily manage and work on this platform.
World's Largest Web Platform
Salesforce is amongst the world's largest platforms offering numerous benefits to its users. The platform is continuously being monitored and evaluated by the world's best developers. The network is expanding daily. It allows easy access to the most up-to-date tools.
Allows Countless Options through Various Apps
Salesforce ecosystem allows access to various applications that you can purchase through the AppExchange. AppExchange features several kinds of apps capable of supporting your processes, such as recruitment, finance, marketing, sales, etc. This feature makes the platform standout among others because, on other platforms, you have to settle for integrated tooling from the same supplier.