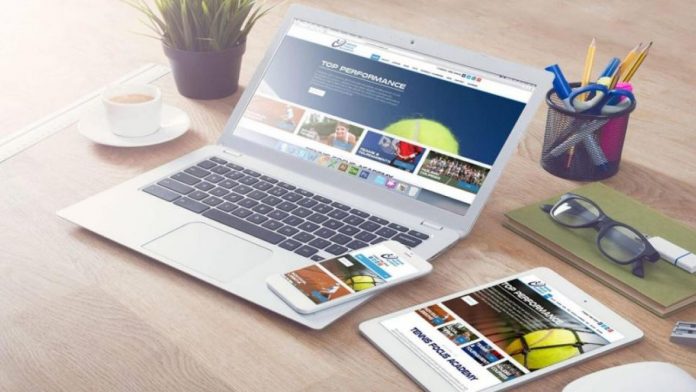 Running a business today means that you have to have a strong grasp on the modern tools of technology.  Business is done in many different ways now, and you have the best shot at success when you cast the widest net.  
Branching out to the digital realm with a stellar website is your first step into the wide world of visibility.  Take a moment now to read about some of the most pertinent aspects of a well-built business website, and start building your online presence now.  
Engaging images and aesthetic
The design of your business website should always be such that it catches the eye of web users and makes them want to do something.  Studying the psychology behind color usage may help draw more interest in your content. 
Always use high quality images for your website, so your media doesn't drag down your loading speeds.  Use appealing fonts, and strategically place several compelling calls to action around your design as well.  
Speedy loading times for your pages
Convenience matters in the digital realm just as much (if not more) than it does in brick and mortar business.  Web users won't wait around for your content to load, so it's crucial that your loading times are fast.  
There are tools to help you analyze your pages' loading speeds.  Use them, and test the site yourself to make sure everything loads in a timely manner.  Usually, you have about 3 seconds before users become impatient.  
Proper SEO for visibility
Search engine optimization is an umbrella term that will cover all the details of creating a design that makes an impact online.  Proper SEO will place your content in front of your target audience more often.  
Learning the concepts of search engine optimization will allow you to better understand what the search bots seek out when ranking search results for web users.  With that knowledge under your belt, you can design content that places first in the SERPs (search engine results pages).  
Offer plenty of communication
A great business website design encourages and facilitates clear communication.  Adding a contact page is great, but it doesn't give enough of a chance for users to make a connection with your business.  
Add other elements of communication throughout your design.  Add a phone number to the homepage, or design an email sign-up form for users to quickly join your mailing list.  
Integrate the popularity of social media
Social media is an internet hotspot, and your business should be a part of the conversation.  Your business website is a great place to incorporate sharing buttons for social media.  Sharing buttons mean that interested users can easily spread the word about your operation with the simple click of a button.