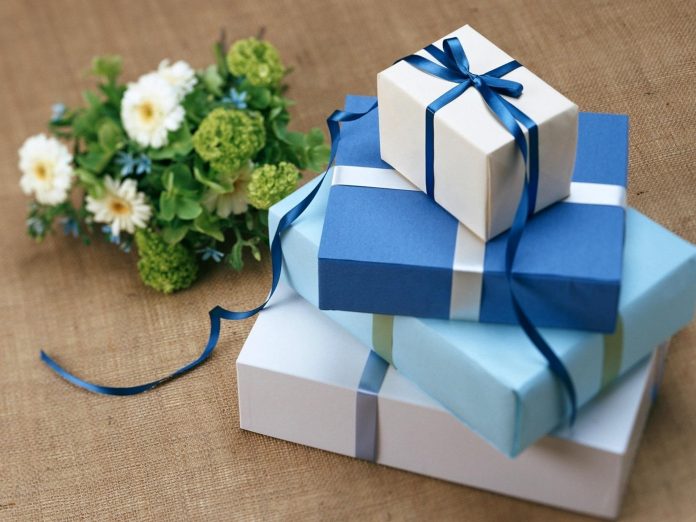 Gift cards have become a trend for retailers who want to shop or give their loved ones a gift that they will surely be happy receiving. They come in two types: physical and digital, or also known as e-gift cards. Each of them is beneficial in some ways. Because of this, many retailers across the globe have seen the opportunity to sell gift cards.
Sell Gift Cards and Gain These Various Advantages for Your Store
1. ENHANCED BRAND VISIBILITY
Selling gift cards with your business logo is a great way to establish and improve your brand visibility especially in the eyes of your potential customers. Studies show that 90% of consumers in the United States are gift card buyers and lovers. That said, retailers should see the opportunity of selling them somehow as a marketing tool to be exposed to new and old customers. 
2. WIDENED CUSTOMER BASE
Gift cards may have a monetary equivalent but they are, in and of themselves, products. By selling them, you are sort of conveying a message to your customers that you are offering a new and interesting product that they should try out. Customers are likewise pleased knowing your store is exploring ways to continuously satisfy their retail cravings.  
Gift cards are more than their looks. Each time you offer a gift card, it is somehow creating an invisible link between your store and your customer, telling the latter that there is something in it that he should be coming back for in the future. 
Fortunately, there is something unexplainable in "gift cards" that make it interesting to read. So, you can easily post signage at your storefront that you are selling gift cards and expect it to successfully persuade passers-by to enter your store for it.
3.ENHANCED PROFIT
Majority of gift card buyers buy gift cards as a gift for their family and loved ones. History shows that these recipients often end up spending more than their card's value when shopping because of various reasons. One of these is that mentality that since gift cards are giving them significant purchase discounts, spending a little extra for the items that they truly want should not be a big deal. Another reason is how these shoppers tend to feel overwhelmed by what they could get out of the card that they are eventually urged to spend from their pockets for more. This goes to prove that selling gift cards is truly a great marketing strategy to push customers to buy more.
Selling gift cards is one of the best ways to enhance your business profitability as your business gets paid in advance for items or services you are yet to render.
4.IMPROVED CUSTOMER RETENTION
Gift cards are a great way to provide credits. How? When a customer returns an item to your store, you can refund them with a gift card for as long as the customer approves it. The upside of taking this course is that it is then treated as a type of credit your store issues. With gift cards, you can make sure that your sales are not ultimately lost in the process since the customer will still be inclined to go back to your store in the future to spend the card's value.
5. IMPROVED BRAND IMAGE
In the eyes of the buying community, your store automatically becomes a member of the upper level of retailers once you start selling gift cards. The reason for this could be because gift cards are often sold by major retailers, i.e. the big boys in the industry. Hence, if your business is seen selling one, it automatically puts you in the limelight as one of the must-try, high-class shopping store. 
6. REDUCED FRAUD RISK
You gain customer loyalty not only by providing quality goods and services but also by making them feel secure and attended. One good way to practice the latter is actually by providing gift cards. 
A considerable portion of the consumer population fear of being victimized of identity fraud. Credit card theft, data breaches, and other same incidents make people less confident in trying new retailers. One way to deal with it without losing potential profit is by offering gift cards that are supplied by reliable companies using the most recent technologies. Nowadays, a lot of retailers already offer electronic gift cards that store the balance from time to time after every transaction. This greatly reduces the risk of misuse via cash-back schemes. 
7.BOOST IN HOLIDAY SALES
Christmas holidays are where people rush to the mall to eat out or shop for holiday gifts for loved ones and friends, leaving it crowded for the most part. One of the most commonly sold items is gift cards as they are known to be great at filling the gaps in finding that perfect gift. 
Gift cards are often bought last minute especially when people run out of time or best gift ideas. With the convenience and gratification that gift cards offer, if your retail store holds out on selling them, it is like losing out on sales from buyers who are trying to shop for last-minute gifts – buyers who are likely to turn to your competitors instead. 
In selling gift cards, you should also consider selling electronic ones for people who want to buy and give presents without leaving the comforts of their home. If you offer both physical and electronic ones, a major revenue increase can be realized by your business. 
The gift card industry is continuously rising and expanding. By the year 2021, it can reach $200 billion. That is made possible by the overwhelming acceptance of the consumers on its concept. 
If you are in the hunt for an effective way to enhance your sales, you should take gift cards as  one of the answers. Gift cards offer a wide range of benefits for your business, ranging from boost in revenue to more strengthened customer loyalty. These key benefits will help you boost your sales in a manageable and easy way.