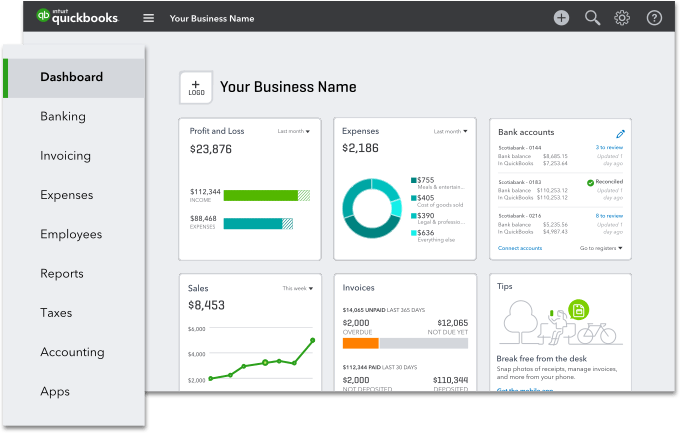 Technology on its peak in these days and latest tech inventions has made various business processes & operations efficient, simple, and opportune as well. When it comes to keep a good track of financial transactions of the business, having a best and reliable business accounting solution can offer a lot of benefits not only to generate spotless financial statements but to make the invoicing system efficient than ever. In simple words, an accounting or bookkeeping software offers hassle-free management of the business in a fully professional manner. Below are some solid reasons why you should invest in accounting software for your company or business in this digital era of technology.
Continuous Financial Monitoring
When you are keeping track of all your financial transactions and invoices of the business using software, you can have an accurate idea about the overall financial health of the business or company in real time by keeping the details and data up to date on regular basis. On another hand, you may need a lot of time to check manual bookkeeping record to assess the transactions for financial monitoring. In this way, the management will be able to rectify the errors immediately before they expand into abnormal issues.
Easier and efficient reporting process
Whether you need monthly financial reports for the monthly business meeting or simply you want to keep authorities updated, accounting software can help you generate error free financial reports within minutes. In this way, you can have a clear and instant picture of overall business costs and revenues for a specific period of time. Most of the business accounting solutions also generates periodic reports that can help the management a lot in decision making process to consider things that are profitable for the business. In results, you can run and manage your business more efficiently and productively than ever to generate more profits.
Effective inventory tracking
Due to the latest trends in software development, majority of accounting software are designed with a great feature of business inventory tracking that allow the management to keep tabs on inventory details. Whenever a new sale made or invoice generated, the software provides the concerns with up-to-date details regarding stock in hand and also generates the alerts for order placement to keep the favorable inventory levels. In this way, a business can streamline its business operations and processes by staying on the top of inventory levels.
Computerized invoicing
Most of the accounting software also enables the business or company to generate computerized invoices for its customers or clients in order to get paid on time. By investing business money in accounting software that also offers invoicing benefits, there will be no need to use invoice templates in Excel or a separate invoicing solution to create computerized and professional looking invoices. It enables you to manage and control business finances more effectively by getting rid of late payment.
Fewer mistakes
Chances of mistakes and errors are always there when you are keeping record of business transactions manually. Hence, the errors can be avoided by implementing fertile accounting software that makes the calculations automatic and error free. All you will need to add the figures, numbers and other required data in dedicated fields, and let the system perform calculations itself to provides you spotless totals and final figures you need.
Saves a lot of time
Manual bookkeeping or business accounting always consumes a lot of time when it comes to add new entries to the business books. Business accountant may need to go thorough different books and ledgers in order to complete the accounting work each day. On another hand, accounting software lets you to update the business accounts quickly even without making mistakes. All you need to open software to place all the entries accurately in no time.
Enhanced cash flow
As it is mentioned above that most of the accounting software comes with invoicing solutions, the business can manage its cash flow more efficiently by generating on time invoices to get paid quickly as promised. In this way the business can have an accurate idea about its payables and receivables to manage cash resourcefully.
Mobility
Believe me; you can carry all your business books with you if your accounting solution has a mobile app. No matter you are using android or IOS, all leading business accounting software developers are offering mobile access to the company's financial record to eliminate the barriers of location and time when it comes to access or modify the business accounting details or entries. Whether you want to generate an invoice, access business expenses, import customer details or simply want to know the vendor payment deadlines, just unlock your mobile device and get the details or data in real time to get things done even while on the go.