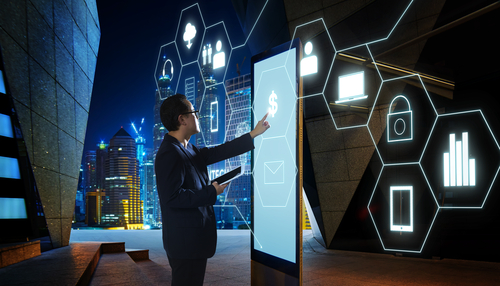 Do you want to know how to get the right fintech development team? Find out how in this guide.
So you're probably trying to create a fintech app or trying to find out how to utilize your existing app. And we're here to help. Keep reading to find out how to make your fintech development team work together to make the best app possible.
The Fundamentals of FinTech Security
Determine the architecture structure that you need.
You'll have to communicate with your fintech app development team that you'll eventually hire. You will need to have the following:
Database and server hosting
Management of access
Compliance Requirements
Encrypted and Secure Data Transaction
Payment integrations if the app is uses crowdfunding, banking transactions, lending, etc.
Platform operations
Find the Data Protection Controls That You Need
What's the most sensitive data assets that you'll hold? And what protocols are needed to be in place to keep them safe? This is where the
Protective measures for both mobile devices and workstations, including firewalls, encryption, screen locks and other forms of security.
Manages who has access to data and can revoke said access if necessary.
Setup of a device inventory control with an encryption in place, if a device is lost, discarded, or stolen.
Two-factor authentication
How to Mitigate Risks
You have to discuss how the developers are engaging in penetration testing. The idea is to have your test act like a third party hacker and try to get access to your data/service. This is highly important to protecting your fintech app development team from risks. There has to be a test report shared that will identify the weaknesses and what can be done to mitigate them.
Outside Vendors
If you plan on using any outside vendors for your company, what elements of the app will be made to limit access to the most sensitive data? What permissions will be set in place to control the access?
Searching For the Right Fintech App Development Team
When it comes to making a fintech development app, security is the main priority. Getting it in the market comes second. The security will come from two vantage points – your actions as a business owner to utilize the security that's built for you.
There is a multitude of instances of hacking that can make this a dangerous process. For instance, the largest hacks in today's times were when $81 billion was stolen from the Central Bank of Bangladesh. This company uses software from SWIF financial platform – a platform that's used universally.
Gather your fintech app development team in a formal or informal meeting and then ask them the following questions:
Where are your references for you to contact? How long has this development team been creating fintech apps?
Does the development team review every code line for features and for security requirements?
While there is no product that's 100% secure, data encryption is important. It's a myth that encryption reduces the app's speed. If necessary, you can have the encryption run on a separate server.  How will your development team ensure a good encryption of the sensitive data assets without compromising speed or access?
Conclusion
To conclude, the best way to make a good fintech app is with a productive, responsible, and honest development team. Doing this will increase the chances that your app will be successful, and that your company will be secure once any issues arrive. So get started and make your app with the right development team!