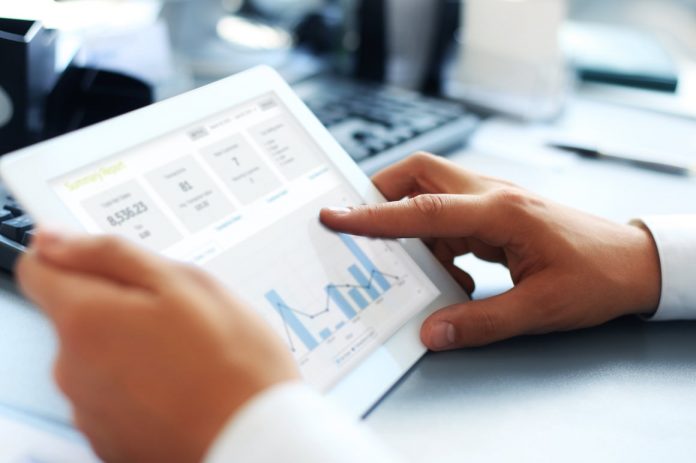 The days of conventional cash registers are long gone as point of sale software systems have gained immense popularity over the years. A reliable POS system is the backbone of any thriving business today.
Point of sale systems enables retailers to be versatile while interacting with customers; hence making their work easier. As the need to secure payment procedures are oi demand, a point of sale system is a crucial asset for any retail business.
A Good Quality POS System is Crucial for Retail Outlets
If you own or manage a retail business, whether it is a store or a restaurant, you will need good quality point of sale software. The modern POS software provides more than just a simple cash register. Advanced POS systems simplify business transactions, saving your business's time and money as it grows. Here are a few benefits of using a POS system.
Effective Inventory Management System
Reliable POS software has either a built-in inventory system or an accompanying inventory application. This software assists in providing information about what is selling and what is not. This aids business owners and managers in identifying their best-selling and worst-selling products in their stores.
According to a report done by the IHL group, retail businesses miss out on $1.1trillion of revenue annually due to overstocking and understocking of inventories. A convenient POS software informs you on the most profitable products, at which season do certain products sell most, and at what price; hence helping in creating an efficient inventory management system.
Provide your Customers with High-quality and Interactive Services
Nothing is more annoying than queuing for long at your favorite retail store to check out. As a business owner, you should ensure your customers are served quickly at all times. The right POS software helps your staff serve your customers competently. The easy-to-use system allows your employees to quickly compile receipts and give them to the relevant customers.
Similarly, a reliable POS software enhances customer service by giving your staff in-depth information about products and other similar ones they can recommend to the customer. This ultimately helps in increasing conversion rates and more customers are likely to be satisfied with your provision of quality services.
Generate More Sales with Online Retail POS
Did you know small business owners can now afford a cloud-based POS software? Nowadays, cloud-based POS systems are flexible, easy-to-use, and available to any business. These systems allow business owners to access information concerning their business from anywhere they are while enabling them to find out about possible growth opportunities.
Secure Monetary Transactions
Due to the rise of fraud and identity theft, customers nowadays question the safety of using their credit card for payment of purchased goods. A good POS software allows you to hide the app selection screen, making the tablet to look like a single purpose sales device. This will help in gaining your customers' trust and respect. Purchase a system which safely encrypts your customers' personal data at all times.
Guarantee Customer Satisfaction and Increase Total Sales
By entering your customer's name into the pos software, you are able to collect customer data, such as their birthdays and interests, as well as their previous transactions in your store. This information can help you in marketing your products and also allow you to offer personalized services. For example, you can give discounts to customers on their birthdays or send personalized messages to them which can help them feel valued.
You may also opt to create a customer loyalty program, special offers, or promotions as a way of marketing your products to your existing customers. Ensuring customer satisfaction is the backbone of every retail business. With a reliable CRM system and unique loyalty rewards, all plugged into your POS, you are sure to keep your customers happy and content with your services.
Other Benefits of Using POS Software
Point of sale systems has numerous advantages once you purchase the right one for your business. Besides those discussed above, a good point of sale software helps to:
• Support diverse tax rates
• Work with different types of hardware such as barcode scanners, credit card readers, and electronic cash drawers; among many others.
• Establish multiple prices for an item
• Integrate transaction processes between a card, cash, and check.
Inventory mistakes and unsatisfied customers should not cost your business anymore; there are numerous point of sale software options which are readily available and affordable. Regardless of the type of business, POS software is a must-have for any business that needs to progress.