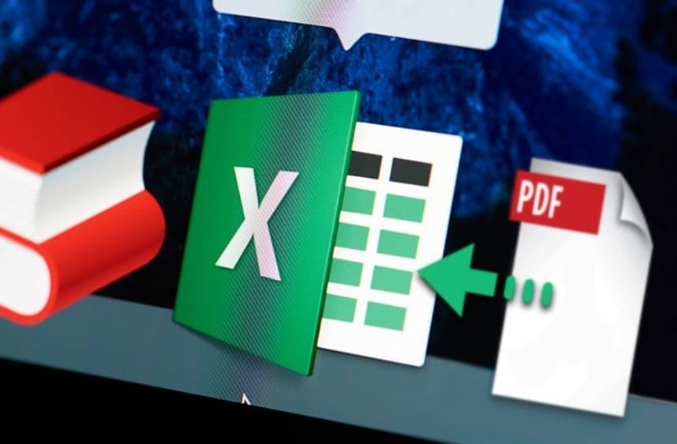 A time will come when you need to convert a PDF file to a PPT format to manually avoid retyping or making a new PPT document. Retyping it into a newly opened PPT page can be time-consuming and stressful. To make conversion fast and can only be finished in a few taps, then it's a good idea to try converting through PDFBear.
There are plenty of advanced conversion applications and systems on the Internet. You may like to know which one is the safest for it not to cause malware to your devices. Here, PDFBear is a tool that you may use to give you services, including conversion of PDF to PPT. Listed below are three ways to a successful conversion.
Upload PDF File In Two Ways
PDFBear is an online tool that will help you convert PDF to PPT free of charge and is very accessible to all. It is a go-to program that will do all of the necessary conversion processes to help users often see the conversion of PDF files to PPT challenging. PDFBear is an effortless approach to use when it comes to PDF converting purposes. 
Converting PDF to PowerPoint isn't an easy thing to do so, but using this app will make things convenient. There's a wide range of tools and features that can convert your PDF files to different formats. PDFBear has a variety of features that enables you to convert not only into a PPT form but a lot more than you expected.
In uploading PDF files, you can do it in two ways. One way is to drag your PDF file onto their server and drop in on the box provided. Another way for you to click the "Select Files" button is to open your folders for you to browse your PDF files, you can then choose your desired PDF, then the website will automatically upload it to their system.
Convert The PDF File Into PPT Format
This program does not require users to input the email address. Select and upload the PDF file, and it will start to convert once you do this step. Tracking of the conversion is also reachable since it lays out the progress of the file conversion. You can also convert it to different formats.
Click the "Convert PDF to PPT" placed in the middle of the box on their server after choosing a file that you want to be converted to a different format. After doing so, you will only wait for how many seconds to process and convert your designated file. PDFBear comes with features that will convert files with high accuracy with high-quality outputs. 
Download Finished Powerpoint Document
Many applications are accessible, but this PDFBear software appears to be one of the better converters for PDF to PPT. If your saved files are on cloud storage such as your google drive or dropbox, you could still convert them without locally downloading another plugin or software. 
The time it takes to finish downloading will be under one minute since PDFBear is a fast converting tool. If your new file, which is the PowerPoint format, is complete and is ready for download, a "download" button appears on your screen. Press it, and automatically it will save to your devices.
The cons of PDFBear is the fact that it is online software, so users must have an internet connection to access the features and its amazing services. PDF Bear always takes careful care of the confidentiality of the user's papers. The imported or transformed files would immediately go away for an hour. PDFBear's conversion process will help you in ways that are fast and easy for everyone.
Takeaway
If you don't know anything about PDFs and Powerpoint, conversion can be challenging. We've arranged steps for this software or website that should produce good outputs. Thanks to the introduction of enhanced features, all processes have been rendered more available. This article should allow you to experience a high-speed file conversion.