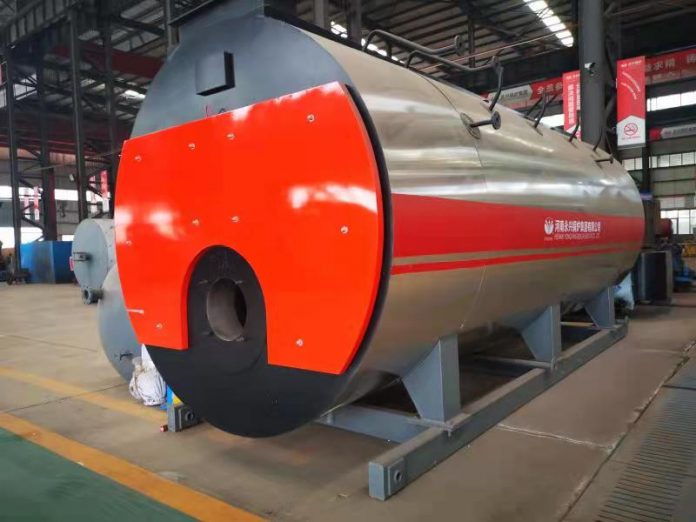 Introduction
Oil fired boilers are less prevalent than gas boilers, but they are not linked to the gas main in many millions of households across the globe. This implies that these millions of houses must, in other ways, be heated. The easiest method to accomplish this is typically using an oil fired boiler. The oil tank may be installed and filled with oil on-site as and when required and can be a more economical heating option than electricity in most instances.
How does oil fired boiler work?
An oil boiler operates much like a gas boiler. A heat exchanger heats cold water from the mains in a combi system or a cold water tank in a traditional system. The heated water may be utilized in radiators, faucets, and showers to heat and hot water your house.
A condensing oil fuelled boiler's efficiency is typically 90% or greater. Oil is a better fuel than gas. There is a minimal waste because oil-fired boilers utilize almost all of the heat and excess gas produced by burning fuel. This implies you'll receive excellent value for your money.
The primary difference between a gas and an oil boiler is how the fuel is stored. A gas boiler doesn't need to store gas since it gets fuel from the mains. A tank is required for an oil boiler to store the oil till needed. Modern oil tanks are typically polyethylene and need little maintenance. The tank will need to be refilled as needed to avoid running out of oil.
Main features
The oil fuelled boiler has several characteristics. Relocating your boiler may free up the lovely kitchen or utility room space. Oil boiler technology has advanced recently. Old boilers are big and ugly, making them difficult to work around while remodeling your house. With an exterior oil boiler, you may finally get rid of big, ugly equipment inside your house.
Even with current technology's vast advances, a modern oil-fired boiler will produce some noise while running. This will never be an issue with an outdoor boiler. Carbon monoxide leaks are uncommon but do occur with gas and oil boilers. Leaking carbon monoxide into your house is much reduced when the boiler is outdoors.
Buying value
The best thing about oil fired boiler is that it is energy efficient and very easy to maintain. Installation of condensing oil boiler boilers is needed for commissioning, ensuring maximum efficiency and dependability. This improves the life span of the oil boiler and needs less maintenance. Annual servicing on oil boilers is still recommended. Boilers may be both indoor and outdoor. They may be placed inside or outdoors, depending on the size of the house. Equally efficient are external oil boilers.
We now offer versions that run on biodiesel, a cleaner fuel than conventional heating oil. Oil prices may make biodiesel heating oil competitive with regular oil. Biodiesel fuel may decrease boiler repair and cleaning expenses by cleaning and lubricating the system.
To maintain your oil-fired boiler operating as new, you need to instantly resolve any defects or issues you encounter by contacting a specialist from our business. There are qualified experts for the maintenance of your oil-burning boiler.