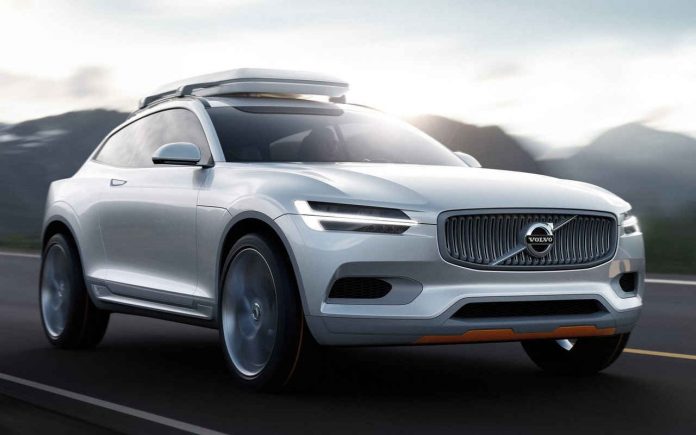 Volve chose Milan Fashion Week as the moment to introduce its smallest Sport Utility Vehicle, namely Volvo XC40. The Swedish automaker expects that XC40 will be the next award-winning SUV after its launched XC90 two years ago. It is evident that the auto company is targeting tech-savvy city dwellers, who are now the most favorite customers for sport utility vehicles.
The company's efforts to attract the new generation of luxury auto lovers are evident from several facts. For instance, instead of accentuating minimalistic concept that characterizes Scandinavian SUVs, the company more greatly emphasizes the Japanese concept car. In addition, the company chooses a series name, XC40, which is typical to Japanese cars, such as Honda HR-V, or Toyota CH-R.
What Volvo XC40 Will Offer for Tech-Savvy City Dwellers
In its official website, Volvo calls the upcoming SUV the New 2019 Volvo XC40. It is a small sport utility vehicle designed for city driving. As the name suggests, the compact SUV is expected to launch in 2019, but the company has given some leaks on how the car will look like. It is called a small SUV that is big when it comes to innovation. In general, Volvo emphasizes four aspects, as described in the following discussion.
Expressive Design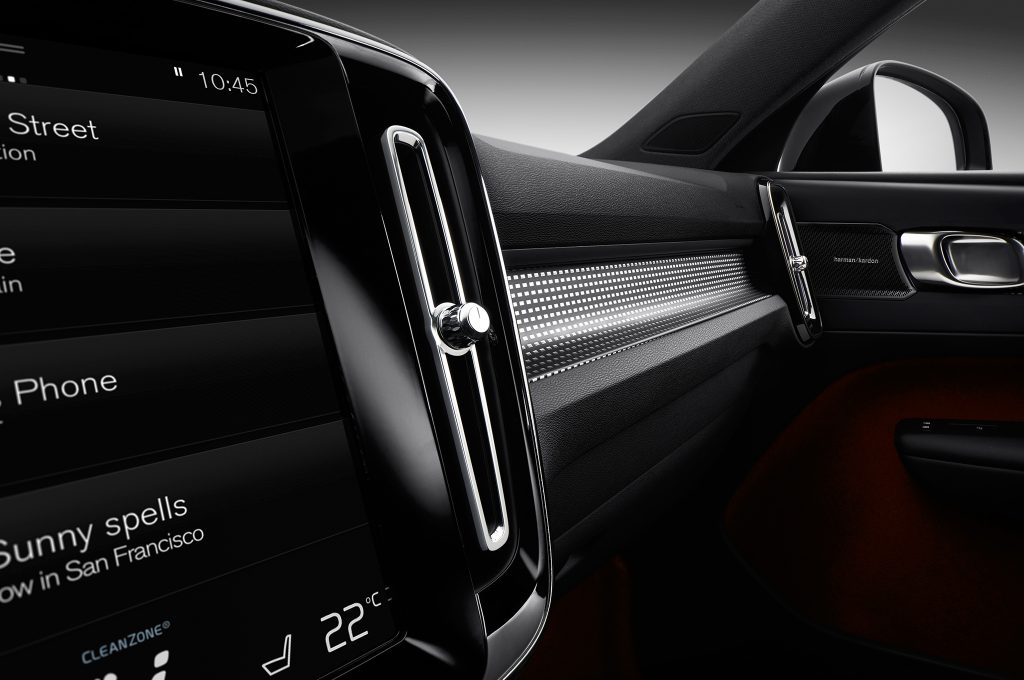 The lead exterior designer – Ian Kettle – in his testimony says that the design of the XC40 is inspired from consumer electronics and sci-fi movies. You can imagine how the cutting-edge technology will be applied in the car. The senior interior designer manager, Conny Blomme, said that XC40 offers the best Scandinavian design to eliminate complex designs and to make things look easier. They include the following.
• An optional panoramic roof lets the light in naturally. Inside the car, LED lighting highlights all elements, such as exclusive decor panels and dashboard in a beautiful way.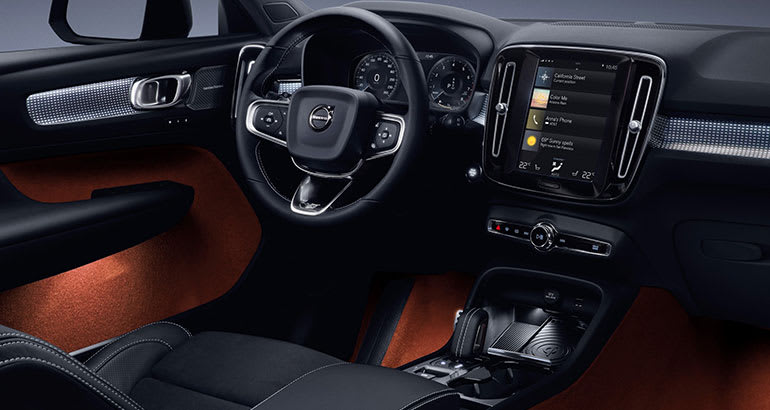 • High ground clearance, which offers excellent visibility for the driver
• Air filter; Driving will be more enjoyable when you can breathe clean air inside the car. Volvo XC40 delivers pure air quality, regardless of the air quality outside. Clean air is resulting from an air filter, which works to reduce the pollen, dust, and other contaminants.
• New 2019 Volvo XC40 specs include vibrant color options, which you can choose based on your personality.
Ingenious Storage
As the name suggests, the compact SUV is designed to make your life less complicated, thanks to its smart storage technology. The door bins are large enough to put your handbags or laptop. In addition, the foldout takeaway hook allows you to create more storage room. Some 'invisible' storage spaces are available, including a space under the center armrest, enough to keep and tissue box.
The features used in Volvo XC40 aim at making your driving effortless. The following are some smart options, which you will find in the car:
• Foldable rear backrest and removable load floor that can be operated by simply touching a button;
• In front of the driver, there is a user-friendly touch screen with high-resolution driver display to make it easier for you to control the functions of every tool.
• A voice control system understands normal speech and can be used just like your phone.
• Volvo On Call allows you to connect the phone, wearable device, or tablet with the vehicle.
Built for City Life
The car is built for mobile city dwellers that may spend much time on the road. The following are some interesting New 2019 Volvo XC40 specs you will enjoy:
• Smart security system; an extra pair of eyes called City Safety serves as a co-pilot that takes care of you. It identifies and notifies pedestrians, other vehicles, warning if you have a great potential for collision, and even large animal heads. This technology helps in preventing unwanted accidents. If you do not respond to the warning, the car will brake automatically.
• Run-off Mitigation; this features enhances safety and keeps you on the track. The system detects in case that you almost leave the road unintentionally. Again, it brakes automatically if you do not respond.
• A Vision of safety; Volvo cars is known for its high safety profile. However, the company did not give a leak on the kind of safety features, which will come with the car. They only said that no one would be killed or seriously injured in the SUV.
• Pilot Assist; this feature is helpful for city driving. You can drive in relax way by using Pilot Assist. It maintains a steady distance to the car in front of you as well as maintaining a steady speed.
No information is yet available on the price of New 2019 Volvo XC40. The car is expected to be around in 2019. Curious?