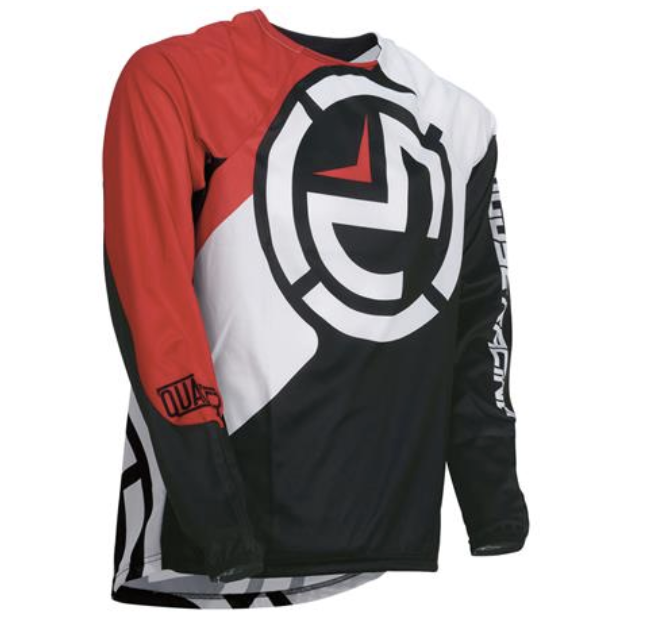 If you want to be a good biker, you need the right gear to both look and feel your best. If you have budget for best quality and expensive motorcycle accessories, you can expect to have the best look and feel. But it does not have to be the most expensive all the time as cheap motorcycle clothing and accessories are sometimes the priority when you're broke, but it's good to know that this doesn't always mean bad quality. In fact, choosing the quality but inexpensive gears for your motorcycle riding adventure proves your personal skills. Moose Racing takes care of you from top to bottom, with hot gear you can be proud to show off.
Look Good
You might be zipping by at top speeds, but even so, you deserve the cool image that drew you to biking in the first place. Moose Racing's motorcycle apparel makes a huge splash with its bright colors, standout patterns and iconic insignia.
Deck yourself out with a pair of coordinating pants and some sleek racing boots to master the vibe of unstoppable racer. Footwear from Moose Racing is made with durable leather and stands up well to the harsh road conditions. When going for motorcycle apparel, make sure you never compromise with your look no matter how quality the product looks to you.
Feel Good
What good is style if you feel uncomfortable? Moose Racing jerseys and motocross t-shirts feature a V-neck collar that won't strangle you as you ride. To keep you from becoming drenched in sweat, the fabric dries fast and it breathes easy.
Moose Racing also makes a whole line or protective wear, including armor and helmets. A secure, snug fit gives you the peace of mind that you won't shatter completely in the event of a crash. Have the right protective wear but make sure it is as comfortable as you want. Just like looking good, your motorcycle apparel needs to feel comfortable.  
Ride Well
The smart construction of Moose Racing gear makes it easier to maneuver your bike. For example, the brand's gloves give you the stretch and flexibility you need to get a good grip on the handlebars. Lightweight material is easy to wear, and you won't feel constrained or restricted in your movements.
Moose Racing can keep you drenched in good style, and when you feel as good as you look, your performance is sure to follow. Hit the road in this brand and your next ride is sure to be epic.
The main goal of wearing motorcycle apparel is to make your riding experience better. So, when choosing the gears for your motorcycle adventure, make sure you read as much of the reviews online to know what the gears are made of and why you should buy it. Intensive online research can help you make the best decision and have the best look, feel and performance from your motorcycle apparel. Feel better with the new apparel you buy and look stylish always.