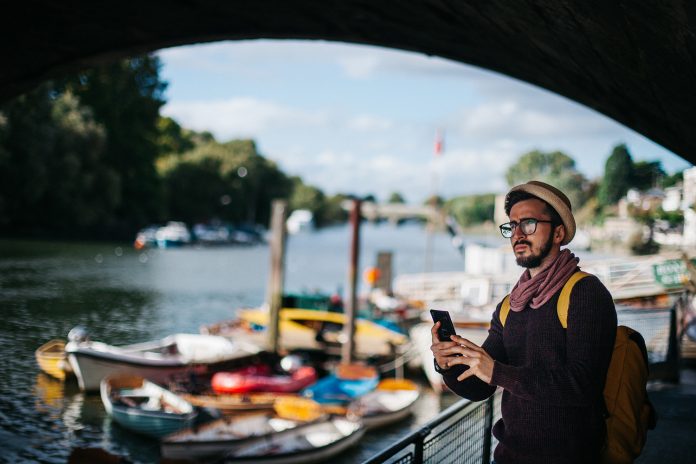 Whether you are a traveler, student, party goer, or anyone, there are always some reasons for you to learn a new language. You want to learn the language from the experts to fix your grammar, broaden your knowledge, converse to a native speaker, or anything. Whatever your reasons and goals, you don't have a to spend thousands of bucks to join the classes. You can even learn the new languages while on the of go, or from your favorite device. We are talking about language learning app. We have compiled the incredible list of language learning apps that you can install to your device. We hope that this list will cover your needs to learn a new language.
24/7 Tutor App – Ready Steady Tutor for You
As the name suggests, you will learn the different language right from the tutor 24/7. So you can set your own time and day to learn, without being restricted by lessons in your college. It is amazing to have a tutor with you all the time and he or she will come to you whenever you need it, although it is not in a human form. The app is available for iOS only. There are tons of languages are supported by the amazing app. You can also narrow down the topics so that you will have perfect diction in your conversation with the native speakers. This app covers broad topics such as color, clothing, entertainment, food, family, greetings, body, directions, weathers, restaurants, convenience store, and so on.
MEMRISE
Memrise app is the free language learning app that you need if you want to learn new languages quickly. Although it is not as good as Duolingo, it is easy to operate the app. Not to mention that the massive number of languages can be the positive value of this app.  You can learn hundreds of languages from this app. All you need to do is just choosing one specific language that you want to learn, and the app will do the wonder. You can start from the very basic, or skip some to more advanced lessons. Indeed, it is very suitable for both beginners and advanced speakers. If you are new to this, you can start by something simple.
Memrise app helps you to learn the new words, phrases, and idioms that you need to communicate with native speakers. The words are putting into sentences so that you can learn how to spell them correctly. This will speed up your learning process and you will be native in no time. You will also see some multiple images which you can associate with the proper texts to describe them.
We'd like to highlight the unique method of Memrise in teaching you different languages. You might ever be heard about the mixing translations. You will see different languages in a sentence or paragraph. This is a great way to learn new words or phrases at once. Then you will also be able to learn more than 2 languages at the same time, cutting time to for you. It is rather a shortcut to master different languages at the same time. So consider this if you are traveling around other countries often.
DUOLINGO App
Duolingo has been around for a while. And it is fair to consider this to be installed since it has been one of the best language learning apps in the market. This incredible app is available on Android, iOS, and Windows Phone. The good thing about this app is that you can literally use it without any registration. You can use it as soon after downloading the app from the Play Store. You will be amazed at the plenty languages that it offers. Not to mention that you can learn the language in specific niches such as food, shopping, clothing, or business. It provides complete lessons on adjectives, adverbs, vocals, pronunciations, and other subjects. You can be helped with the text, pictures, as well as audio. The app interface is intuitive so that it can be a perfect choice for all average users. It is a portable app in which you don't need turn your WiFi on to access the content.
BABBEL
Babbel app is one of the most renowned language learning apps in the store. From this app, you will be able to learn most European languages such as French, Italian, German, Danish, Swedish, and much more. This magnificent app is available on Android and iOS devices. You will find various language lessons which cover different subjects. This app is everyone regardless their level of expertise and ages. You will have the liberty to choose the lessons from the beginners, advanced, and much more. Then there is also a review season which you can recall what you have learned before from this app. Some languages have different difficulties in spelling. This app will help you to get through these difficulties.
BUSUU
Busuu is available for Android and iOS. The app developer claims that it currently has over 60 million learners from around the world. Well, it is fair since it has dozens of languages to offer. If you want to be a resourceful person with different languages to master, then this app can come in handy as your private instructor. Here you can learn French, Italian, Japanese, Russian, Polish, and much more.
So far, we can conclude this app is the most graphically appealing language learning app that we've ever seen. The app provides ample language lessons using the flashcards which are easy to understand by the learners. No matter the level of your experience, you are eligible to use this app on your device. You will be able to hone your skills in grammar, writing, conversation, and pronunciation. You don't have to look for peers to practice your conversation. The app will take care of that matter. It also offers you vocab games and quizzes to recall what you have learned from the app. Busuu also comes with an offline version so that you don't have to look for wifi connection to operate the app.
*****