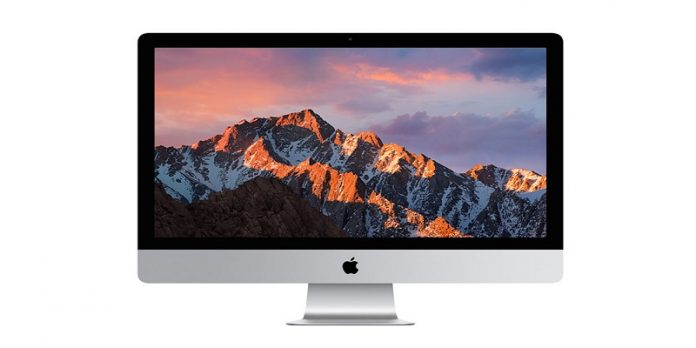 A lot more focus has been put on PCs since they are the most known and used machines today than Macs and Linux devices. Maybe the reason is that they are powerful for gaming and they are preferred by people who enjoy customizing their experience. However, there are users who prefer a machine that just works. A machine that won't cost you time tweaking each little setting, one that will do exactly what you command it to do and which will eliminate the need to spend hours supporting and protecting against all the threats from other users and hackers.
Why not go for an Apple's iMac? An impressive machine that comes with an amazing user experience.
More to this an iMac comes with other more benefits as discussed below:
1. Large Screen
There are other iMacs that come with smaller screens of about 21.5', but compared to the average computer monitors that are mostly used in offices, the iMacs' screens are larger. The great and most incredible thing about iMac is that it comes with amazingly shining and brilliant colors and the screen resolution is superb making all your graphics, as well as text, appear truly spectacular in regardless of what you are doing. The screens of iMacs are easy to explore in fact, you may wish that the screen was touch sensitive. Therefore, if you truly want to get an incredible display, go for an iMac.
2. Easy of operating
Unlike an ultra-thin monitor, the iMac has its computer hardware and ports incorporated within it. This makes it portable thus doing away with the need for a bulky tower like the traditional desktops. Another incredible benefit is that iMacs eliminate the need of multitude wires instead it runs with as little as the power code. The incorporation of a fit in wireless Bluetooth system enables the iMacs to operate with peripherals like the mouse and keyboard. The iMac architecture is thin with an OS X operating system that makes it simple to use it.
3. Great Hardware
Although there are other powerful devices, an iMac is a powerful machine and it operates smoothly. Today's iMacs come with the current processors and chipset designed by Intel and all other features back it up. Do you want to get a gadget that will provide you with ample power for even the most intense computing operations? Go for an iMac.
4. Stylish and attractive design
When you look at an iMac, it's amazingly clean and stylish design is what you notice at the first glance. This has been achieved by Steve Jobs making Apple work hard at coming up with new and amazing products that are great and useful while appearing good. The design of the iMac has just shown how Apple has been able to lead the market and has demonstrated Apples' prowess in designing stylish technology. Unlike desktop makes that focus on function over fashion, Apple focuses on both function and fashion. The iMac's design is clean and amazing, also its aluminum unibody is beautiful. Another incredible thing is that the iMac's design is sleek with the superb materials. Do you want your computer to look gorgeous with a powerful hardware? I would recommend you to buy an iMac.
5. Ample power than MacBooks
I need a device with more power than the one that is offered by a laptop and I know you too need the same. So I choose the iMac. Going by what it sells at and make a comparison of the hardware of what you get to a MacBook and an iMac, you will find that the iMac offers value for your money than a MacBook.  Although they are both expensive when compared to a desktop computer, going for an iMac will give you value for your money as well as much more powerful hardware while you work with it.
6. Expensive
This might seem to be a disadvantage for many people since in the world we live today, every user is looking for something cheaper and if not everyone is looking for a bargain. I am also among those that look for a bargain. However, the higher price comes with great and incredible features thus making the product a good one to have. As you know that saying that says you get what you pay for, this applies to most electronic devices today.  When you opt for an iMac, be rest assured that you are getting a machine that is designed well and incorporates some of the incredible components that you may not find in most PCs today.