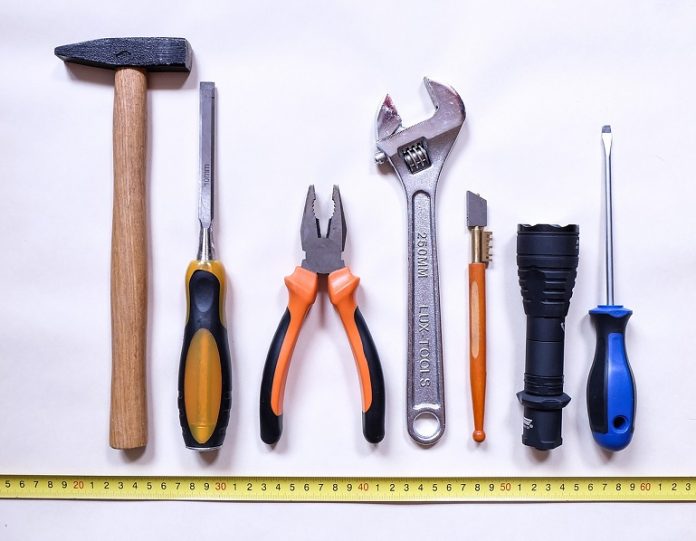 Doing heavy work can be a real ordeal. Sometimes the simple fact of being well equipped facilitates the work. But how to choose the right equipment? What tools can be useful?
What tools do you need to do a lot of work?
If you have big jobs planned, you must of course equip yourself. There are different levels of equipment, they depend on the nature of the work. Indeed, the equipment will be different if you cut down a partition or if you redo the walls of the room. It must provide for what to you need do the work, protect yourself and protect any furniture.
Construction: what are the basic tools?
The first point is of course to have a sufficiently large and secure toolbox. If you have a cellar or garage, you can organize a DIY space. You must have screwdrivers, cruciforms, one or more hammers, pliers and an assortment of nails, screws and dowels. Among the indispensable tools, we also find the saw, the cutter, the meter, the tape, the level, the files and the sheets to sand.
What does it take to complete the work?
To ensure that your work is carried out in peace, you must equip yourself with a stepladder and a ladder that will allow you to reach the space in height. To have all your tools at your fingertips or to work without hurting your back, plan for trestles and a thick plywood board to serve as a table.
What are the essentials for painting?
You must provide enough paint, brushes of different sizes, rolls and white spirit. To protect the room in which you work, you must also provide masking tape and tarpaulins so as not to damage your furniture and walls not be affected by the work. Finally, make sure you have containers to pour the paint or a draining grid that will avoid drops.
You can use additional tools that can make your job easier. Paint sprayer for kitchen cabinets can save a lot of time and have better results than a brush.
What are the essential accessories to ensure your safety?
Once again, everything depends on the work to be done. You must provide eye protection, a mask, gloves, helmet, appropriate clothing and sometimes safety shoes.
And on electric tools side?
If you do heavy work at home, you must have at least a jigsaw and a circular saw, a drill that has screwdriver function and why not an electric sander, it's always more comfortable. We always advise savvy do-it-yourselfers to have a professional vacuum cleaner and a jobsite floodlight for comfort.
The electric drill is the essential tool for all DIYers. The major manufacturers have also understood, since they offer a wide range: conventional drill, cordless, percussion, screwdriver.
First of all, a drill must be plugged into a socket protected by a GFCI. This essential precaution will prevent short circuits or electrical overloads. To avoid any risk of accident, the drill bits or drills must be put in the power off position. Finally, before drilling, it is important to make sure that no electrical cable or pipe runs through the wall.