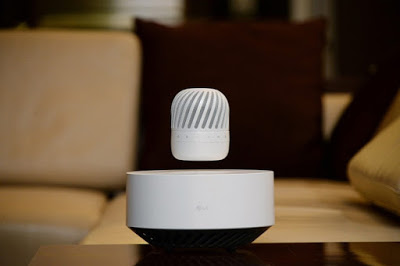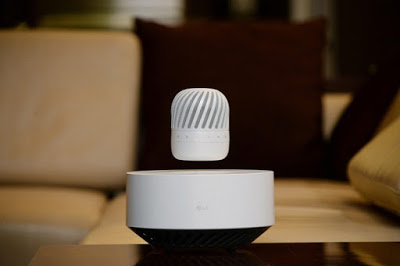 You might think that no speaker, which is made of hard components, could float, right? Now, everything is made possible by LG. It has set a plan to introduce its levitating speaker in at Consumer Electronic Show (CES) that will be held in 2017. LG will come with a new portable speaker that can float at this annual electronic event. This is a proof of LG's commitment to exploring new concept of audio designs and pioneering technology for its loyal consumers around the world.
Now, the question is "what makes the speaker floats?" "Does it use a magic power?" There is no magic; there is no witchcraft; it is all about technology.
Features of LG Levitating Portable Speaker PJ9
LG Levitating Portable Speaker PJ9 can float for up to 10 hours when fully charged. It distributes the sound in all direction in a more even way. LG makes use of electromagnetic power to make the speaker float over its base and keep it in the air. When it needs recharging, the speaker will slowly descend to its base (which is called Levitation Station), and the charging process begins automatically. Furthermore, the Levitation Station also serves as a subwoofer. It is smart, right?
LG Levitating Portable Speaker PJ9 also comes with a number of great features. It can be connected to two Bluetooth devices at the same time. As a portable speaker, PJ9 can be easily moved from one room to another in your house. You can even bring it into the garden, thus allowing you to enjoy music while gardening. The speaker is designed in a 360-degree pattern and comes with two radiators.
Another interesting feature of this floating speaker is its IPX7 compliance. This means that the portable speaker can survive a sudden fall. It is even able to survive when accidentally being immersed into water. IPX7 compliance indicates that it can survive water immersion at a depth of 1 meter for 30 minutes. Therefore, do not worries if you accidentally trip it into the kitchen sink (should you bring it to entertain you while doing kitchen job) or use it under adverse weather conditions outdoor.
Price and Release Date of LG Levitating Portable Speaker PJ9
On December 26, 2016, LG has announced that it would launch the levitating speaker at CES 2017, which will be held on January 5, 2017 at Las Vegas Convention Center. However, no further information is available on the price tag and the release date. Many people expect to get a leak of price estimate and shipping date immediately after it is introduced to the public. Considering that CES is a crowd annual electronic event, we certainly expect that LG has set a special place to show how great the speaker will work.
LG claims that the speaker is a great combination of futuristic and innovative design with versatile function. It can seamlessly play music, podcast, and many other audio contents inside and outside your house. If you are looking for an innovative speaker, you can visit LG's booth at CES 2017 in Las Vegas.