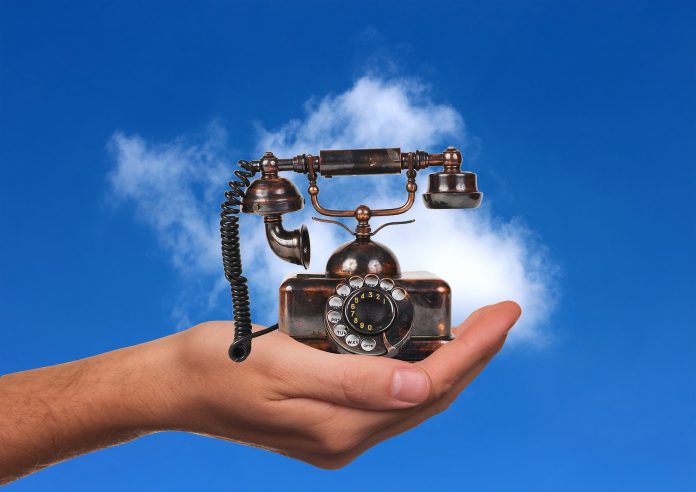 The PABX system has several cables connections that lead to a switchboard. No wonder there is the term "branch" in the term PABX, because "branch" or this branch refers to the number of connections that are connected to PABX. PABX is a supermodern technology because it can be used as a telephone, modem and fax machine. Then, it can be used as an internal communication tool for employees in the office.
The way PABX works is actually a modem that functions as a central control station. Every time a new call comes in, the call will be directed through this control station. Because in the PABX system certain codes have been entered for each telephone number in the office, or for each extension, the incoming call will be directed to the correct destination by using the code.ne system in an office.
The excellent PABX system in the market is Panasonic PABX Nigeria. Here the types of Panasonuc PABX that are available:
1. Panasonic KX-TES824
Panasonic PABX has become a telecommunications solution for companies that have many telephone lines. Having the existence of PABX, the level of efficiency in communication in the office will be better and can improve the quality of the performance of all company units. One of the products Panasonic PABX system provided is Panasonic KX-TES824.
Panasonic KX-TES824 gives an excellent solution for some small and medium enterprises.
Panasonic KX-TES824 features are group working, personal speed numbers, system speed dials,internal andexternal music-on-hold.
The Panasonic KX-TES824 has control unit that provides initial capacity for exchange lines 3 and 8 extensions but with the addition of cards it can easily expand up to 8 and 24 extensions. The extension can be a standard telephone, cordless telephone or a Panasonic telephone system.
2. Panasonic KX-TDA100
In the office, employees that are constantly on the move or away from their desks, the Panasonic KX-TDA100  gives state-of-the art wireless & wired technology. It is easy to use because it provides the USB plug-in facilities.
Panasonic KX-TDA100 has maximum capacity , about 96 ports. There will be no problem to upgrade this Panasonic PABX system. The Panasonic KX-TDA100 is designed to provide growth for your business. It also gives you the tools you need to provide business solutions at an affordable price.
3. Panasonic KX-TDA200
Panasonic KX-TDA200  is a hybrid VoIP PBX that suits for companies with 50 to 150 users who like to take advantages of the advantages of connecting to a PRI or T-1 Circuit. It is as well as having the ability to have remote IP Phones connected to the system.
Panasonic KX-TDA200  mixes the advantages of traditional telecommunications with the convergence of IP-based technology. It gives maximum features and functional flexibility to handle all your business communication needs.
4. Panasonic KX-TDA600
Panasonic KX-TDA600 has a hybrid IP PBX system that can meet the needs of today's communication standards. Panasonic KX-TDA600  is one type of PABX that can be upgraded. The extensions can be as much as 1120 Extensions and 640 COs.
Panasonic KX-TDA600  can be done easily on the PABX settings. Then, Panasonic KX-TDA600  is also completed with free slot architecture features.
5. Panasonic KX-TDE100
PABX PANASONIC KX-TDE100 is a change in the conventional telecommunications system to the era of Internet-based technology. KX-TDE100 is specifically designed to build a full IP telecommunications system.
Panasonic KX-TDE100 gives a new standard, completedwith IP technology features that will increase efficiency and reduce communication costs. By the KX-TDE100, your communication will not be limited in distance and time, because with the interconnection system that has been provided. The system configuration in the Panasonic KX-TDE100 can utilize analog and digital trunk inputs. You can also implement various types of telephone sets ranging from analog telephone, digital telephone, IP Phone, softphone and wireless telephone.
6. Panasonic KX-TDE200
Panasonic KX-TDE200 can be used as a full-IP telecom system, which makes this a perfect mix in the era of communication systems.
Panasonic KX-TDE200 gives many new things,from standard IP equipment that has the function of increasing efficiency and certainly lower prices. The Panasonic PABX KX-TDE200 is also equipped with wireless, voice mail and CTI
Panasonic KX-TDE200 is also a tool used for communication servers. All functions needed are presented based on needs. With features that are easy to use, this tool will make it easier for you to use it. With quality material, you can use this tool for a long time.
7. Panasonic KX-TDE600
Panasonic KX-TDE600 has various features and sophistication among others. Extensions available on the Panasonic KX-TDE600, utilizing media extensions using IP Phone, IP Propetary, digital telephone sets, IP Softphones, wireless phones & analog telephone sets, call center connections, voice mail & voice recording.
The advantage of using the Panasonic KX-TDE600 is that if you have used the KX TDE 100/200 type, it can be upgraded to the KX-TDE600 by replacing a few modules, making it much easier and more efficient.
Just choose the best one that suits with your company's need. Panasonic PABX Nigeria is a perfect communication system for your company. Panasonic PABX Nigeria is the best choice among all competitors.