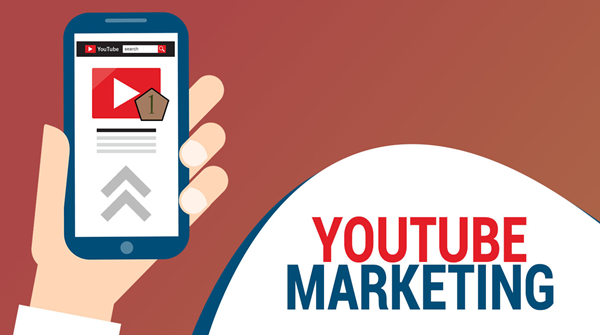 Platforms such as Twitter, Facebook, and Instagram are gaining huge popularity as a means to promote upcoming businesses and start-ups. More-so some of the most established companies are now favouring social media marketing over the more "old fashioned" methods of advertisement. Among the largest social media networking platforms is YouTube, which is the first name that springs to mind when discussing online marketing. With a huge network of daily users all around the world, YouTube gives you immense possibilities to grow your business, increase your brand value to drive more traffic to generate more leads.
Advertising On YouTube
In this post, we are mainly focused on key factors that make YouTube the perfect platform for promoting your business.
It allows your business to show its products and services in action. YouTube is highly beneficial for companies having limited physical distribution channels. By promoting your business on YouTube, you can allow your potential customers to see the products in action before they make a purchase. This will lead to a positive impact on customers by giving them a good idea about your products and services.
Promoting your business on YouTube will help you to re-purpose the content that you have already created without wasting time or investing in expensive equipment. Re-purposing content is an effective form of content marketing that enables you to reach the audiences that love that specific type of content. A blog post can be re-purposed in different formats such as infographics, podcasts, video series, or presentations. In this way, you can create at least 4 new different pieces of content only with one idea and grab the audience's attention who are interested in the information you provide them.
Utilize YouTube's Traffic
Online video is quickly growing in popularity with over 4 billion videos viewed on a daily basis. If you use YouTube for promoting your business, then you can easily approach your targeted audiences and get a huge amount of traffic to your website. It is the second largest search engine and counted as the third most visited site around the world after Google and Facebook respectively. YouTube is a globally accessible platform and visited by 1 billion people each month. YouTube reaches more people aged between 18-49, in comparison to any other TV channel or cable TV network.
The main issue and one of the biggest hurdles to cross when trying to promote your business on YouTube is getting your content in front of potential viewers. Although YouTube has a gigantic viewer base, their algorithm does not favour newer channels. There is a large amount of competition and many young entrepreneurs fighting to secure their place on the platform. It can be hard to drive traffic to your channel when first starting out, which can seem frustrating and demoralizing. You will not only need to promote your brand on YouTube, but you will also need to promote your YouTube channel and videos so that more people can discover your brand in the first place. The good news is that very few people persist with their endeavour as a YouTuber. Many content creators give up within the first few weeks of starting their channel, and hardly any promote their content correctly. Persistence and an effective marketing strategy are two of the most important factors to have in place if you are looking to establish your brand on the network.
In short, a video-streaming platforms such as YouTube will give you the best return vs time invested in comparison to other social networks. Therefore, YouTube should be your first choice if you are looking to reach more people and improve your overall conversion rate! If you are interested in using YouTube to promote your business, you will most likely be searching for high quality marketing services to help you in your venture. PromoSM is my first choice for YouTube promotion as they utilize google adverts and adverts from external websites to help you get more views and subscribers. These days YouTube marketing is about quality over quantity, and PromoSM has great quality services in comparison to other social media marketing websites. If you are looking for organic traffic, backlinks, embeds or any other service that you will need to grow your channel and rank your videos, I would recommend checking them out!