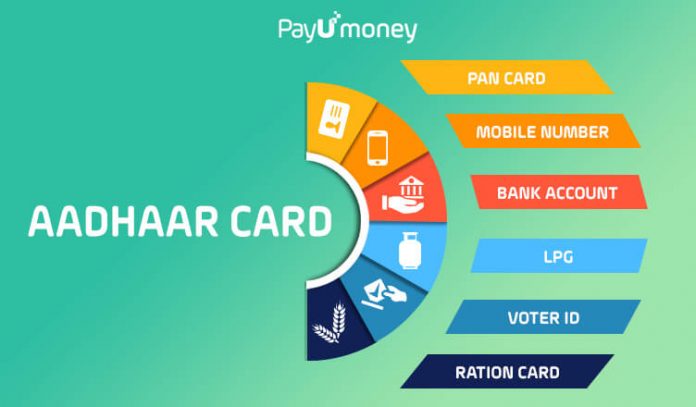 The first thoughts about Aadhar cards were that it seemed like an optional identification verification card that may or may not come in handy to an Indian citizen. However after few years of the introduction of this card, people have come to realize that it is impossible for you to do most of the things that you need to as a citizen of India without your Aadhar card. In order for you to live a fulfilled and complete life in India you need to have a verified and updated Aadhaar card. There are various uses of an Aadhar Card and without your Aadhar Card it is almost impossible for you to do many things.
Apart from having an Aadhar Card, it is also important for you to have all of the information updated on your Aadhar card from time to time. Your mobile number is a classic example of something that you need to link to your Aadhaar Card and ensure that it is the right all the time. Many times people use prepaid mobile phone numbers which they tend to change from time to time. If you had a different mobile phone number at the time of registration for your Aadhar Card and your number is now changed it is important for you to follow the right steps for Aadhar Card updation so that you can update the existing number and replace it with the old. If you have changed the address for your home address or your name has changed, you need to keep it updated in your Aadhar card. Many times people ignore changing their phone number which is linked to their Aadhar Card and they do not think that this is a big problem.
The Importance Of An Updated Aadhar Card
Everything today has become online and if your Aadhaar card is not updated with the right information it will be very difficult for you to do most of the things. From net banking to changing certain information on your provident fund, to filling out your Income Tax information, everything is linked to your Aadhar Card details and you will always get an OTP on the registered mobile number in order to proceed. Without the right mobile number you will not be able to avail of these features and you will constantly have to run to the centre to get it done. Updating your mobile number does not take a long time at the Aadhar card centre and this is something that you can't do on your own.
There are a number of articles that may suggest you will be able to update your mobile phone number by using the internet. This however is not true because in order for you to update any information online you need to enter the OTP which is sent to the number that is linked to your Aadhar. Changing any other information on your Aadhar card can be done online as long as you know how to do it correctly.
In case you are not very familiar with the online application form or changing certain information then it makes more sense to visit an Aadhar card centre. To make it easy for people there are Aadhar Card centers at 5Km distances from where you reside. It is very easy for you to find out the nearest Aadhar card centre by simply going online and checking or even asking around. The centers are very helpful and they will help you to update all the information that is required in order for you to update any information that you required to get update ragarding.
When you have an updated Aadhar Card it becomes very easy for you to file your income tax online and this saves you a lot of time as well as money. People also end up paying the accountant a lot of money just to help them file their Income Tax however when you have an updated Aadhar Card this is something that you can do online without having to pay any money. It is a simple calculation that will also help you understand how much income tax you need to pay and where you can save certain amount of money. An updated Aadhar card makes life a lot easier and it saves you the time was well as effort of visiting a chartered accountant and it also save you the fees that you would have to pay him.
If you have worked at an organization for a while and you wish to claim your provident fund it is vital for you to have your Aadhaar Card details updated because without your updated Aadhar Card details you will not be able to withdraw this money. Always make sure that you go through the process correctly so that it becomes easy for you to get the money on time.
If you have been keen on purchasing a new mobile phone in addition to the one that you already own, it makes a lot of sense to provide your Aadhaar Card details because this number will automatically get linked with your Aadhaar Card and in case you plan on changing your number this time it will be a lot more easier because both the numbers will be registered.
The Aadhar card office will also ask you for your email address at the time of registration and this is something you should definitely provide because getting mails regarding your Aadhar card is always better than not having any information at all. In case Aadhar rules have changed or some other information is required for you to fill up it is something that you will be able to do a lot more conveniently if you have your Aadhar Card details and your email address updated at the centre. The sooner you make your Aadhaar Card the better it is as it is mandatory even for children and if you recently had children make sure you get their Aadhar card as soon as possible.