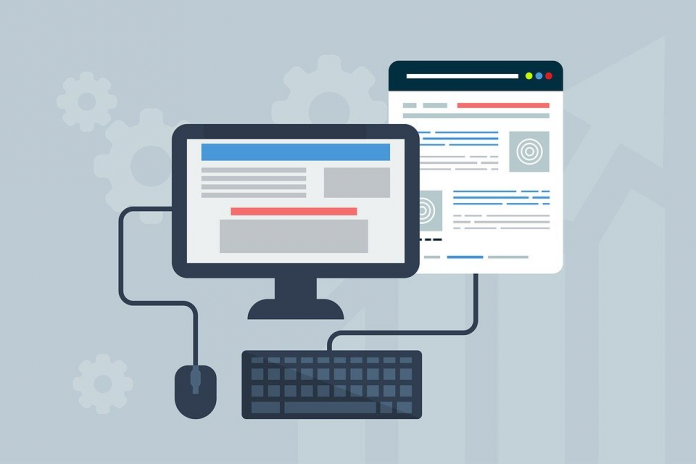 In search of an economical and cost-effective software development solution, most businesses, when starting a new project choose the alternatives to a traditional on-site team. Finding new skilled recruits for a team is always a challenge, requiring time, money and some risk assessment.
A full-time in-house team is undoubtedly great to have, but there will always be moments when you will find yourself in shortage of some narrowly specialized employees, that you will need only for a limited amount of time. This is where Staff Augmentation comes on the stage, offering its practical and profitable approach to risk-free collaboration.
What is IT Staff Augmentation?
Staff Augmentation is an outsourcing strategy, that allows flexible team extension via recruiting talents worldwide: onshore, nearshore and offshore. The main difference of Staff Augmentation from a Dedicated Team is the fact of adding team members on a temporary basis to an already existing team to fill some skill gaps (while a Dedicated Team means acquiring a full-fledged team when you have none).
Why Staff Augmentation is a necessity?   
You cannot have masters of all the possible software/hardware/other IT-related skills in one office within a single country. Sometimes there will be projects, that require some specific expertise, while your local labor market lacks these kinds of skills.
Just a one-time necessity, why hire someone full-time? Once a project is over, there is a high probability you won't need those specialists again.
Staff Augmentation is what you need to stay afloat avoiding any additional destructive costs. What other benefits does it bring compared to other ways of Team Extension?
Choosing Staff Augmentation over traditional in-house hiring you won't have to make any investments in infrastructure;
No need to waste that much time on recruitment;
Lets you cut down on internal costs connected with having in-house employees;
No boundaries. Hire people worldwide!
Compared to outsourcing, you are in full control of your new "augmented" employees starting from handpicking those you want for your team and interviewing them; it will seem just like you are having in-house remote employees but without any need to pay for working facilities, care about payroll management, etc.
How does the process of IT Staff Augmentation go?
First of all, you need to find a company that can offer you a pool of talented experts, from SEO-marketers to Machine Learning and RPA specialists. Smartym Pro has been providing staff augmentation services for many years apart from full-cycle software development services. Our software engineers, QA specialists, technical writers and other professionals will be working full-time on your products. That gave us over 7 years of expertise that we could speak about below.
Here's how a typical IT Staff Augmentation workflow looks like:

There can be some minor differences in how the process will look like in practice, depending on which IT Staff Augmentation model in terms geolocation you've chosen: Onshore, Nearshore or Offshore.
How to make the best out of IT Staff Augmentation?
This outsourcing collaboration model works best for one-time projects. As we have mentioned earlier, it makes no sense hiring a full-time specialist to perform some temporary job, which most probably won't appear again any time soon. And vice versa, "augmented" specialists are not an ideal match for your company when you deal with some recurring tasks. In this case, we would recommend giving consideration to a classic outsourcing model of cooperation and establish a long-term partnership with an outsourcing company;
Make sure, the communications in your team are clear. Every member should have a clear vision of all the development workflow steps. Provide the necessary onboarding instructions and guides to using management tools; clarify the roles and responsibilities within the team and encourage each member for sharing their thoughts and ideas. Also, pay attention to cultural and ethical peculiarities, if your new team members are from different countries and continents. Miscommunication is one of the main reasons for project failure.
Conclusion
In today's fast-changing digital business environment flexibility becomes one of the main marketability factors. Thus, choosing the right collaboration model for IT product development is more important than it seems. In order to stay afloat, you have to be very careful in decision-making so that the software development workflow worked out as efficient and budget-friendly as possible.
IT Staff Augmentation provides a range of profits, and flexibility, along with the absence of redundant paperwork and legal responsibilities, are among the most convincing ones.
And if you are looking for a reliable ally to supplement your team with the skills required for extraordinary projects, contact us to start our fruitful partnership.