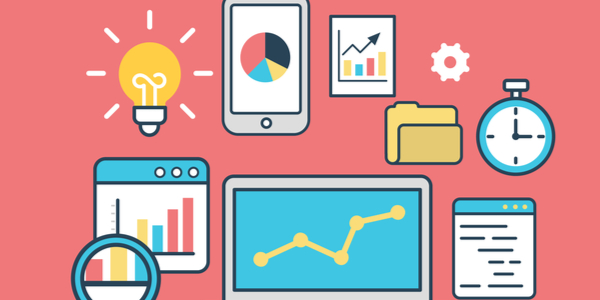 When you are running a law practice, you always look to grow and expand your reach. While business growth can come naturally if you are in the right market, it takes proper management and organizational discipline to realize increase in clientele and expansion in market authority.
As this happens, most entrepreneurs are faced with the challenge of handling their daily office tasks. There always seem to be too much paperwork such that it gets harder for businesses to adapt to these changes. If you are facing such difficulties, then this where matter management software comes into play.
With computerized automation processes, the tasks of managing your case files become easily manageable so you can focus on improving your company efficiency and overall productivity.
Matter management software offers lawyers a convenient strategy for successfully overseeing client and case data, including contacts, schedules, documentation, and other aspects by facilitating automation in law firms. Case management software can be used to pass on information to other lawyers within the practice and will help cut down on printing and scanning costs prevent duplicate data especially when billing and archiving data.
Most practice and case management software sync with personal digital assistants (PDAs) to keep users up-to-date regarding calendars and schedules. Additionally, matter management programs are cloud-based, for convenient accessibility wherever and whenever.
Practice and case management programs differ in their similarity according to firm size and features. Law firm size ranges from single practitioners to small, medium and large firms. Some applications may not be compatible with larger law firms, but provide features and functions that are effective for solo law practice or emerging firms.
Essential Functions and Features of Case Management Software That Will Help Your Law Practice Grow
Legal software is an essential asset to any law practice as they simplify a lot of due diligence tasks and overall case management that is so critical for accessing the information you need. Among the functions they provide include:
Keeping track of case files
Successful case management involves a lot of research and information access. Keeping track of all the paperwork and other dealings involved is too much of a task to do on your own. With legal software, however, all data is recorded and stored in easily retrieval archives whenever you need.
Prioritizing important tasks.
It is very common for business managers to forget some tasks that may be of priority to the company. Such mistakes can be costly sometimes especially if they are related to the client's cases. By use of case management systems, lawyers can prioritize on essential agendas that need to be addressed and ensure that they are done in time. Such tasks could be anything from tracking time and expenses, sending out emails, or retrieving information.
Document management and assembly
With innovative legal software, you no longer need to copy and paste text from one document to another. A case management system allows you to create document templates which you can them auto-populate to your client's cases.
Client matter database
A great challenge lawyer's face is managing a working database for client's cases. Creating tons of excel sheets with client information or patching together a string of different software to keep a database is not only a headache and slows down the firm. Now with advanced case management systems, maintaining client database is secure and much more manageable. Lawyers can have relevant information at hand whenever they need.
As you can see, it is imperative to make use of the technological advances that case management software provides. Computerized management software for law firms gives your business the opportunity to work efficiently as a team and stay highly focused and dedicated to improving your business. Moreover, case management software is highly effective in delivering fast and reliable results that you can start to notice the difference almost instantaneously.
When choosing a case management program, you need first to determine your case management needs. Pick a program that improves your practice service efficiency and integrates flawlessly and quickly into the daily running of your business. This means you don't necessarily have to choose a program that offers all available functions and features, instead pick one that fits your needs.
If you have trouble selecting ideal case management software, then you should consider talking to a consultant. Expert consultants will help in assessing your firm's needs and recommend the best application for your law practice. You can easily find help online.