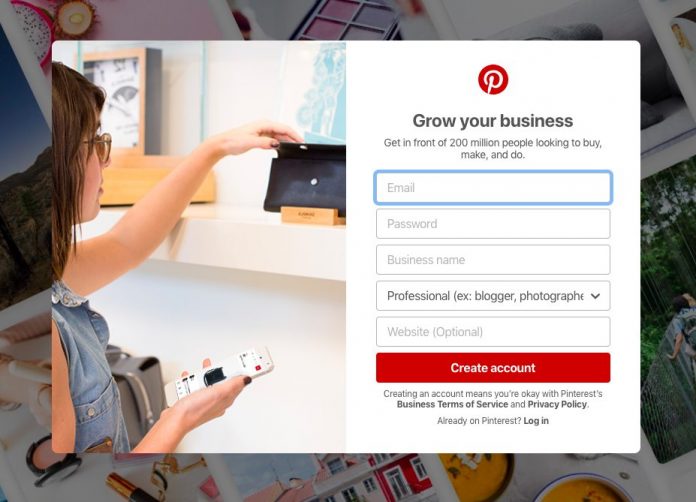 Pinterest is a lot different compared to other social media networks like Facebook, Instagram or Twitter. This network is always changing, so we have created this article to let you know how to use Pinterest for your business.
The Pinterest lingo 
Pins
Pinterest users discover content through pins. Pins are visual images that you can pin to bookmark on a board. You then save these pins or add new ones from articles or items you see online. Pins can be made up of images, videos, infographic or graphic design. There is then a link embedded into them that will take you back to the original source.
Pinterest boards
Boards are where Pinterest users save their favourite images in one place. You can create a board for anything, from your dream wedding to upcoming renovation ideas. As a business, these boards allow you to display content based on a variety of topics that relates to your brand and its audience. Choose boards that users can browse and interact with easily, don't create a cluttered board.
Repinning an image
You don't have to create original content for Pinterest, you can still add value by pining other posts. A repin is when you add a pin another user has shared. This will mean that the original person who shared the content will also get credited and the repin will have the original source of the link. This isn't ideal if you want the backlink to go to you.
Promoted pins
Similar to Facebook or Instagram, Pinterest lets businesses use promoted pins, which are their versions of promoted pins. You will pay for your pin to appear where your target audience will most likely notice and in theory, will be more likely to interact with your brand.
How to use Pinterest as a business 
Only share your best ideas
There's no point sharing ideas that don't show in your best light. Focus on sharing the best ideas you have that will engage with your target audience. You need to create pins that can engage with them and that encourages them to interact with you.
How to find your audience on Pinterest
To get ahead in Pinterest you need to find your audience. Look for a group of highly-engaged users whose needs represent your brand. If you share consistent content that will engage with them, they will remember your brand and will look to you for information. The more people use you as a go-to source for content, the better you will do with the Pinterest algorithm, as it will pick up on this and remember algorithms are everything!
It will take time
Pinterest isn't the same as other social media channels. Don't expect a high rate of engagement or followers right away. Content on Pinterest will take time to grow and will take time to build up. This sets Pinterest apart for providing your business with long-term growth and sustainable website traffic.
When adding Pins remember…
Pinterest is a visual platform. This means that the image you use, its quality and whether it is relevant or inspirational is what will set you apart. Below we outline some important things to remember when you add pins to your board.
This is your chance to be eye-catching
You need to use images that will stand out. Colourful infographics, unique photographs or something unique to your brand can all encourage users to engage with you. Lifestyle images work much better than product shots and angles, so consider this if you are promoting a product.
If it isn't high resolution, don't use it
There is nothing worse than low-quality pixelated images. Just don't use them, not only are they small and unclear but people will ignore them and it will make your brand look unprofessional.
Steer clear of cluttered images
Your pins need to convey well on mobile phones, with up to 80% users using Pinterest on their devices. Cluttered images don't translate well on tiny screens so think minimalism.
Add some copy
If your image doesn't convey your message, then make sure to add copy to help encourage your message. However, keep it simple, short and sweet.
Add your logo to pins
Include your logo in the images you pin. But don't put your logo in the corners of the pin as it will get covered up by the visual search icon.
Don't just use one image
We told you not to be cluttered, however, images that have multiple items get 30% higher clicks. But this is a thin line, keep it simple and ditch the clutter. A minialimist shot of a few products on a pastel background is more than enough.
Your Pin's title, description, and hashtags
The devil's in the details
Pins with descriptions will drive more clicks than those without. Use a relevant, engaging description but don't give too much away. Your copy needs to evoke a call to action, encouraging them to take the next step and click on your link.
Research your keywords
Use great keywords that will engage with your followers. Put yourself in the mindset of the Pinterest user and why they are looking for content like yours, these are the phrases and words you need to put in the description.
Get hashtagging 
You can use up to 20 hashtags to help users discover your content. Users can search for a specific thing such as #houseinpso, if you use that hashtag in your content, they can discover your pins and your brand.
How and when do you save images?
Okay, so we're nearly there and you're almost a pro, but when and how do you save images? You can't discover this until you learn what works for your brand on Pinterest engagement wise. But just to be sure you've got this covered we've put a list of quick tips below.
Save as many pins as you like but keep them organised
Pinterest won't punish you if you have a lot of pins, just remember for your followers to get the most out of them, they have to be organised. Keep up a regular momentum for your boards, saving pins every other day, not all at ones. Having a constant stream of content, instead of a burst every now and then is much more engaging for your followers and will make your pins more appealing.
Remember to always include a link
When users click on a pin, they expect to be taken to an article or landing page so they read more about what you shared. Make sure that every single one of your pins takes you to a link to its source every time, even if it doesn't relink back to you. Pinterest will not show pins with broken links & you want your pins to be seen.
Trends are good
Pinterest is the place for inspiration and that's what your users will be using it for. Popular searches are for travel, wedding planning, party planning or interior design. You can incorporate this into your page. If you want to target a specific holiday or market, start saving pins around 45 days in advance. Then keep adding ideas daily, keeping the content steady so users will find your content to pin.
Linking multiple Pins to the same place
It's best practice to save a variety of images that will appeal to your target audience. Make sure that they all link back to the same source of destination, using specific descriptions for each pin. This will help you improve your SEO.
Save to the most relevant board first
It's important to save your pin to the board that best represents it, as this will determine how it is distributed in a feed. If you save irrelevant pins, they won't help your content be shared and might even be detrimental to having your content shown.
Add content to Pinterest while it's new
Pinterest will choose new pins over the old ones. Remember that as soon as you create engaging content on your websites or using other social media channels to save it to Pinterest too!
Written by Sarah McCann, Social Media Manager at My Baggage an online luggage delivery service.