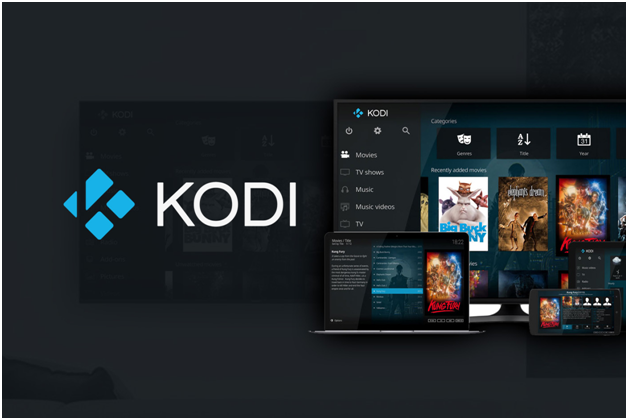 Kodi basically is a media player which is not a simple one. Kodi for FireStick is quite known among a lot of happy users across the globe. It is used by millions of people all over the world so we need to believe that it is easy to use the tool. Kodi is not something mysterious. Kodi is much simpler than it appears in the first go and has added on features too which makes it more distinctive.
There are no special kinds of skills or a learning curve to know about Kodi and start watching movies or shows on it. It has been designed for layman only. So given below are guidelines related to its which you can follow for easy working.
What is Kodi?
A media player is a software that is an aid to play media on your device. Media is anything from a Video, Audio to images, everything is counted in it. But, most media players comprise of Kodi which is extensively used to play videos and audios. VLC is a typical example of a media player, which is specifically used for video and audio playback.
Kodi allows you to watch video content, such as movies and TV shows, and play audio such as songs.
Kodi is like VLC in a number of ways, but it has some basic difference. While VLC is mostly used to play the media stored locally on the device storage, Kodi is mainly used for streaming media over the internet. Kodi can also be considered for local media playback, but that's not what it is so famous for.
Kodi is an open-source, free media player. It first came in 2002 as XBMC (Xbox Media Center) and, an Xbox-only application. Down the line, this tool got reframed as Kodi and became accessible on a wide range of devices and OS platforms. Currently, Kodi works on Android, iOS, Windows PC, Mac, Windows mobiles, Linux, Amazon FireStick, Raspberry Pi, Android Boxes and a number of more software.
How to use Kodi on Various Devices
Kodi is accessible on a host of device platforms. Given below is the brief of the installation procedure of Kodi on the more popularly used platforms.
Amazon FireStick & Fire TV
Android mobiles & tablets
Windows PC
The latest present official version of Kodi is Kodi 18.1 Leia. The older version, Kodi 17.6 Krypton is still used by people especially by those who haven't upgraded to Kodi Leia. However, Krypton is no longer offered through any official channels.
Amazon FireStick & Fire TV
Amazon FireStick is quite a famous media device that gets attached to your TV through the HDMI port. This Android-based the device right away converts any TV into a Smart TV. Though it has few minor physical differences, FireStick & Fire TV are basically the same. Therefore, the same installation method can be counted for both.
Amazon Store does not comprise of Kodi yet. Therefore, we have to manually download the Kodi APK file to get it installed on FireStick.  Once you have installed the file you can begin with it.
Android Mobiles & Tablets
This one is simple. Kodi is not only famous but even Google trusts this source. Unlike Amazon FireStick or Fire TV, you don't have to go for manual installation on Android mobiles & tablets. You can easily access the Kodi app on the Google Play Store.
One can only find trusted and safe apps on the Play Store. Since Kodi is there, it gives us the confirmation of being a safe one.
This by following the way below you can install Kodi on Android:
Open Play Store
Find out Kodi
Follow the onscreen instructions and get it installed
Windows PC 
For Windows 10 and Windows 8.1, the installation process is different. Sated below are both of them,
Windows 10
On Windows 10, you can download the official version of Kodi from Microsoft Store and make use of it
Click 'Cortana' search button and search 'Kodi'
Kodi icon will appear in the 'Start' as the 'Trusted Microsoft App'. Click the Kodi icon
You will be lead to the Microsoft Store. Click the Download' button and your work is done
Windows 8.1 & Older
If you are owning a Windows 8.1 or an older version of Windows, you can download Kodi straight away from the official website https://kodi.tv.