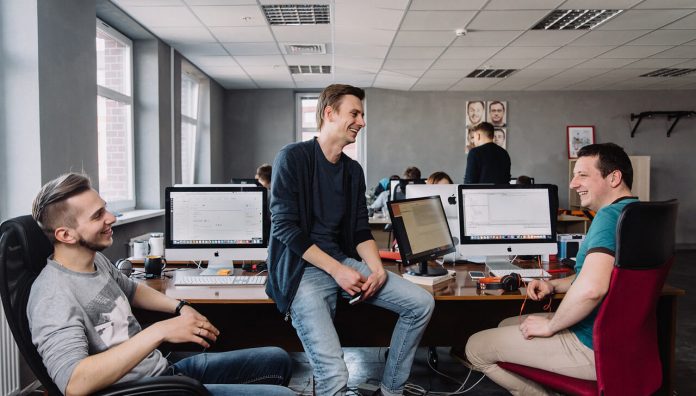 Automating and managing your ecommerce business is easier with technology. Learning more about Magento extensions can help with finding the tech you need. You need to know about what exists, how it works and what the buyer gets. Here's a list of extensions to use right now.
Doing the "Admin Things" Away From Work
Though a business, the work of your e-commerce store might be a personal matter. Yours may require you to work at all times and from different locations. Living up to your consumer demands can be done with greater ease if you just had an Admin extension. Consider the MageMob for both Android and iOS. Notifications are built in, and you'll get informed of any buying activity as it occurs. Your product orders are tracked with the app, so you'll be able to run your business "while away."
The Delivery Date Scheduler
It's important to keep your customers happy at all times. Having them wait too long—is a recipe for trouble. You can keep them happy by offering more reliability. The potential for delays, whether they're told about it or not, must be reduced at all costs. The "Date" extension's delivery management, its automation and its sync into Magento give customers an adjustable-product schedule to use. There's no guessing involved, and with simple-to-use icons, buyers get to choose the delivery dates they prefer.
Online Marketing but With a bit More Appeal
If you just "build it for them to come," you might be disappointed in the end. An online store needs to be promoted also. Making the world aware is a simple prospect if you rely on marketing extensions. Metrilo Magento extensions put your marketing into one space. Email marketing, behavioral analytics and segmenting are provided as campaigning tools within this app. What the most advanced CRM achieves with larger programs, this file does it with customer profiles and automation.
Sending Them a Quote Before They Need It
Consider automating your price quotes but at the moment that people request them. Your buyers will have to wait if you rely on any other method. You can help them with the Quotation Manager instead.
Moving to the SEO Hub
If you can't get traffic generated to your store, then there's no use in having a website. The SEO Hub, equipped with effective optimization tools, will make sense of search engine optimization for you. This extension gives you greater control over metadata, title tags and URLs. What may seem like small pieces of SEO are important concepts that the SEO Hub takes care of for you.
The Gift Extension and Why You Should Have It
We all love gifts, and since loyalty is good for an ecommerce business, you can thank your buyers by putting freebies into their shopping carts. The "Magento Free Gift" is a promotional tool, and you can customize it the way you see fit. From sending out points to giving out free products, the system manages each step. The "triggers" can be programed through "settings" when you want to automate free gifts after customers reach a spending threshold.
A Boost in Customer Service
Perfecting your customer service is called effective business. The Zendesk Support panel is what you'll need. Its connectivity with Magento happens in little time but will give you more time to spare. The extension tracks billing, shipments, open or close tickets; and profiles—in order to organize your customer service. You have a buyer to make happy, and no matter what their needs are, this tool can minimize the work involved.
Reducing the Clutter
The One Page Checkout extension keeps the checkout process focused to a one-page-screen fold. This reduction makes it easier for consumers and encourages them to finish buying.
Get Social and Let the World Know About It
Whether you're using social media or not, the features of a social media extension will boost your productivity. It's one thing to have social media for your personal use. Using social media to maximize your online sales requires something more intricate, which most stores just don't have. Find the resources you need with the Social Media Bundle extension for Magento. With it, you'll get statistics, shortened URLs, social icons and over 65 networks to start with.
Content is King and Still Wears the Crown
Content is the "soul" of online marketing. You have to speak with your leads to tell them about your store and who you are. Think of the promises of WordPress SEO, author pages and a text publisher. You don't have to, but you can be both a successful blogger and a store owner with Better Blog. Speaking about your products, interviewing your consumers and bringing in guests can lead to people spending more.
Making it Easier for the Reader
Some stores have the tendency to get cluttered, but yours doesn't have to. Visitors can easily find what they're looking for if you have a search tool there for them. You know how effective Google search is; you know how easy it can be to find what you're looking for with it. The "Advance Search by Solr" publishes a similar search bar into your website.