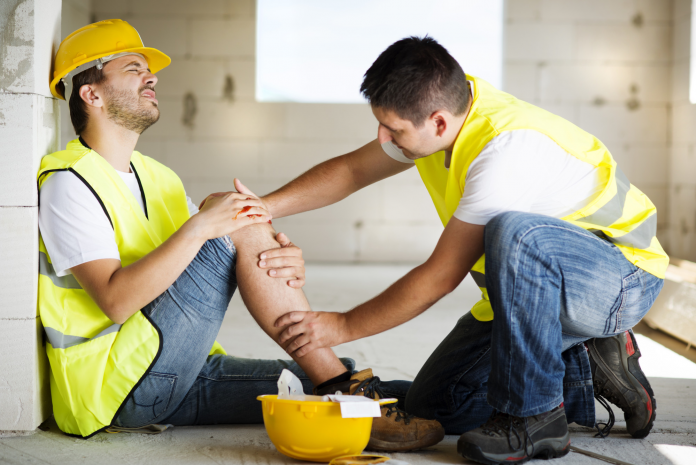 In 2018, 5,250 employees died due to work-related injuries. In some cases, you might not realize the extent of your injuries until long after the accident. For example, a head injury might lead to a concussion.
Without the proper treatment, you could sustain a long-term brain injury.
Were you injured on the job recently? Here's how to properly take care of your health after the accident. With these tips, you can make the proper steps to ensure you get the health you need.
Take care of yourself with these steps to take after sustaining an on the job injury.
Report the Injury
If you get injured on the job, it's important to report the incident to your employer as soon as possible. Sometimes, your workers' compensation insurance company will deny your claim if you delay reporting the accident.
Tell your supervisor about the incident regardless of whether your injury is minor or major. They might have a list of steps you need to take specific to that company.
Otherwise, make sure to let your supervisor know if you have safety concerns. Your report could inspire your employer to enforce new safety measures. As a result, you're helping to prevent someone else from getting hurt on the job.
Inform Your Healthcare Provider
Immediately following your accident, make sure to get medical help.
Over 229,000 injuries occur due to contact with equipment or heavy objects. Such injuries could cause you to miss time from work. In order to heal as soon as possible, it's important to visit a doctor.
Don't forget to speak with your supervisor after you sustain an on the job injury. The might have a specific workers compensation doctor they'll need you to visit.
During your appointment, tell your doctor what happened. Make sure they take note of your symptoms. You can also have them send a Health Professional's Report summarizing your health.
Present Written Notice
Some states require you to make a written notice of your injury. Make sure to compose this statement as soon as possible. You might need this form before you start creating your workers' compensation claim.
Document Everything
If you're injured on the job, make sure to document everything, including:
Days you miss from work
Doctor's appointments
Travel
Out-of-pocket expenses
In some states, you'll need to miss a certain amount of time from work before you'll receive weekly wage replacement payments.
Contact a Workers' Compensation Attorney
There are different forms you'll need to complete in order to receive full compensation. While it might sound complicated to navigate, especially as you're healing, you can ask for help. Consider consulting a workers' compensation attorney.
They can help you file your claim, fill out the injury forms, and deal with the insurance company. By working with the right attorney, you can receive the compensation you deserve after your injury.
Know Your Rights: Taking Care of Yourself After Getting Injured on the Job
After getting injured on the job, it's important you take these next steps. That way, you can get the compensation you deserve as soon as possible.
Searching for more helpful tips? Explore the Health archives today!