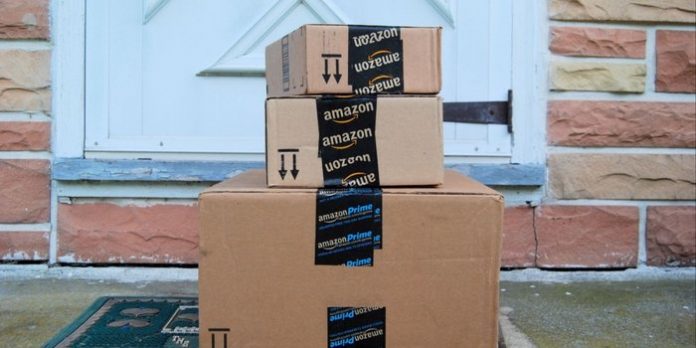 Starting a business is an endeavor that entails a great deal of risk. This is true whether you want to open a brick-and-mortar shop or something that sells products online. Now, there are fewer associated risks on the table if you decide to kick off an Amazon business, due to certain differences in logistics. However, no entrepreneurial work is ever truly risk-free.
Don't despair, though. There are plenty of ways to mitigate the risks, cut them down so they're almost negligible. Here are the things you need to do to not only get your Amazon-based business off the ground but to cut down on your myriad risks as you get things started.
The Right Paperwork
No business ever got off the ground (legally) without documentation and paperwork. This is also true for an Amazon business. From the orders from suppliers to relevant licenses and tax information, from the accounting to the paperwork that comes with shipping from China to Amazon FBA, you'll be looking at forms, reports, and labels. You'll also want to look at the relevant licenses and permits.
FBM or FBA?
Decide if you want to be FBA or FBM. FBM is "fulfilled by merchant," which means that the seller is the one in charge of labeling, shipping, and tracking. The other option is FBA, "fulfillment by Amazon." This requires that your products be in an Amazon facility, and Amazon will be the ones handling the details of shipping. This makes things so much simpler.
Both options will take a cut of your profits. FBM requires a flat 15% referral fee per order. FBA will eat up 35% of the sale price. If your business is on a tight budget, FBA might prove to be too expensive early on. On the other hand, FBM gives you more time. It's a matter of which of these two is a lower risk in your specific situation.
Know Amazon's Policies
Review Amazon's policies. When most people see website policy, they just accept the terms without reading. If you want to minimize your risk, it's advisable to read them in full. If you violate the terms, you might get suspended and lose website traffic that you've worked hard for. Know the rules stipulated by Amazon, so you don't risk your entire venture.
Do The Market Research
Another way to cut the risks is to look at your market. Do your research and understand what works and what doesn't for it. If you go for a crowded niche with nothing to make you stand out, you're incurring great risk. If you go into a niche that's too narrow, such that there's no significant market for the product, you're also taking a risk. Know where you stand and adapt accordingly.
Individual or Professional Account?
Get yourself the right type of Amazon account. A professional seller account costs a monthly fee but provides benefits that make it preferable to the individual account. Just having the limit on the number of items you can sell removed gives you so much room to maneuver, and the option to use an advertising platform makes recouping that fee a little easier.
Sales Models
You should also choose what sales model you're going to use, and which presents the least risk given your finances and resources.
Retail Arbitrage
Retail arbitrage is the easiest. Find a retailer, purchase products in bulk, and then re-sell on Amazon. However, you are listing the items as "used," the profitability is lower, and you have a higher risk of getting the account suspended.
Online Arbitrage
Online arbitrage is the same, but you purchase from websites rather than retailers. The profitability is the same, along with the risks.
Wholesale
The wholesale model requires you to purchase products directly from a manufacturer and then sell them on Amazon. This is an expensive venture, as it requires buying in bulk in most cases. For this, you need to get the right licenses and be aware that you can't modify the products for sale, as they are not your brand.
One major risk here involves pricing. You need to increase the price to cover fees like the shipping, but you also can't go too high. There is profitability in this model, but it's one that's delicate to balance.
Private Label
Private label is when your products are your own brand, and this strategy is popular because it has the most potential profitability. You have your own brand, your own product line, and the competition isn't as prominent because you're free to differentiate your offerings as much as you like.
If you do a private label product, you'll need two specific partners. One is a manufacturer, the one that will make the item for you. This could be something they already make, just with your label on it, or it could be a new product you designed that they fabricate.
The other is a freight forwarder. This is the one that will assist in moving your items from place to place. Their expertise can help navigate the often complicated world of international shipping and duties, along with assistance in dealing with occasional transport issues. Shipments being knocked off-course can be a huge loss without a freight forwarder to help them get back on track.
Conclusion
As mentioned, there is no such thing as a truly risk-free way to start an Amazon business. However, there are many things you can do to start that enterprise and cut down on the risks involved. With that know-how, some preparation, and some luck, you can start selling virtually risk-free.