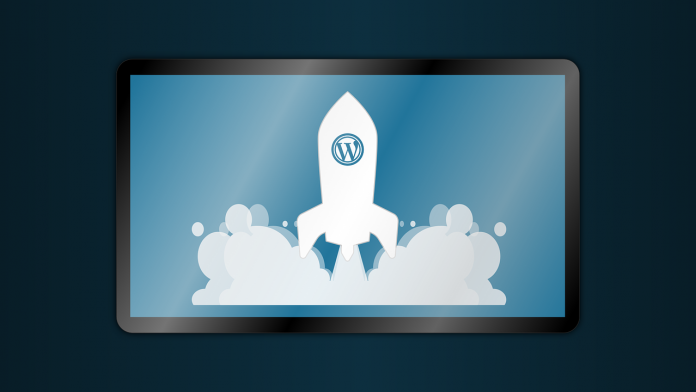 Website loading speed matters a lot, and we cannot deny the fact. A fast loading website does not only offer your blog readers a great user experience. But Google also ranks you higher in SERPs. As a result, you will get more and more traffic to your blog. So the question is How to Speedup Your WordPress Blog?
In this article, we will be sharing some of the top ways to speed up your WordPress blog. So let's just head into the topic without wasting much of the time:
How to Speedup Your WordPress Blog
Use a Good Web Hosting
Web hosting is one of the first things that cause slow loading speed. As web hosting providers share the same server with multiple users. Hence there is a huge impact of it on your website performance. As you are sharing your resources with other people. Also, there is a possible chance that there are lots of large websites are using the same server as you. That's why you get a slow loading speed.
To get rid of this thing, you can simply move to a premium hosting. As they offer you better performance. So you can get the best in the business website loading speed.
Install a WordPress Caching Plugin
Hosting cannot alone give you the performance that you are looking for. In addition to that, you will also need to install a Caching plugin. As WordPress pages are dynamic, this means every time a user visits your website WordPress will display fresh data. And to give the user fresh data, it will run a lot of process behind the scenes. As a result, your website gets slowed down.
That's why it is necessary to install a caching plugin. A caching plugin can make your WordPress site fast anywhere from 2x to 5x faster. The caching plugin makes a copy of the web page after the first load, and after that, the plugin serves the cache file to all users.
The copy of the cache plugin would not get updated unless you make any changes on your website or article.
Optimize Images for Speed
When we publish a post on our WordPress blog, we use lots of images. However, the other part of the story is that images can actually slow down your website. That is why you should focus on optimizing your images. If your images are not in the right resolution or it is large in size, then you will find a slow loading speed.
Hence before uploading any image on your blog make sure to optimize it using a photo editing software. By using an image optimizing plugin, you will be able to decrease a size image by 5x. Also to optimize your images, you can use different plugins. Some of the top plugins are ShortPixel Image Optimizer, Smush Image Compression and Optimizer and so on.
Use a CDN
You should also use a CDN or content delivery network for your WordPress blog. There are quite a lot of advantages of using a CDN. Since our website is going to be accessed around the globe hence, all our files need to travel from our server location to the users customers. And the whole process is quite lengthy.
This is where the CDN comes into play. A CDN helps in delivering your site's content to your users more quickly and efficiently based on their geographic locations. As CDN's have their servers located in multiple places around the globe which ensures that your website is getting loaded as soon as possible. As a result, your visitors get a better user experience.
There are quite a lot of CDN providers are available online. Some of these are the Cloudflare, Stacjpath, and KeyCDN.
Use an Optimized WordPress theme
In the end, you should use an optimized WordPress theme for your website. While selecting a WordPress theme make sure to check the speed of the theme. As there are quite a lot of impressive themes are poorly coded. As a result, your website can go slow.
Instead, it would be a nice idea to go with a simpler theme and use quality plugins to get the features that you are looking for. Also, you should avoid themes which have complex layouts, flashy animations, and other things.
There are quite a lot of premium theme sellers are available out there. Some of the popular names are the StudioPress, Themify, and Array Themesoffer. So make sure to check their themes and choose the best one from them.
Final Words:
So that was a quick answer to your How to Speedup Your WordPress Blog question. Apart, from these steps, you can also optimize your database and keep your website up to date. Anyway, for any questions, feel free to comment below, and we will surely help you out.