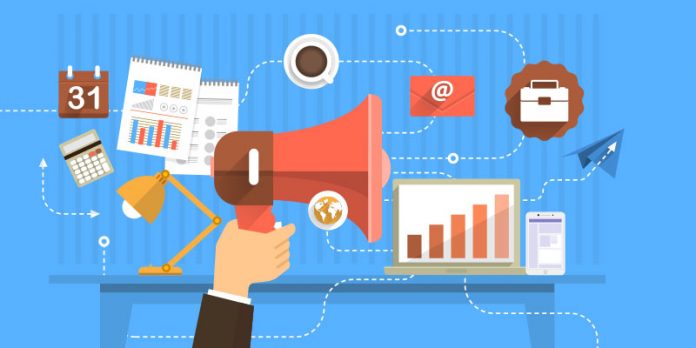 With E-commerce going at such a large scale around the globe, businesses now need to increase their online presence. Increasing presence online isn't just about selling anymore. Customers now demand more from a company than just selling a product or service on the internet. Promoting your brand online makes your target customer more aware of why you do and what you do. 
You might have noticed that some of the best-selling brands online don't sell their product or services directly. What they do is help their current and potential customers find answers to problems they are looking for. They interact with the customers on Social Media to understand them better. 
Today we are going to talk about some of the best ways you can promote your brand online. Even the smallest of strategies like promotional pins with your business logo can benefit the brand. Read More
Appeal to People Intellectually
If you want to promote your business online, think about the questions people might ask about your business. By answering potential customers' problems, the company can create a solid strategy or digital marketing plan to gain traction online.
Why are These Questions Necessary? 
Without answering those questions, people will assume that you are like every other brand. Because the customer is reluctant to try the product or service offered. Business and branding are all about creating trust with the customers, whether they are current customers or potential customers. Answer questions like these.
What makes my business different from my competitors? How the people following my business perceive it?
Promote On Social Media
For the past couple of years, brands are flocking to social media to promote their business. And there is a strong why! Social media has more reach than old-school advertising channels. Almost everyone on the planet now owns social media, from millennials to boomers.
How Can Businesses Target Their Audience?
Businesses can reach a much broader and targeted audience, which wasn't possible in the past. Brands can now target customers according to their demographics, age, hobbies, likes, and dislikes; the possibilities are endless. 
Use the Right Social Media Strategy
The right social media promotion strategy can grow a brand's popularity online enormously. Today we have Facebook for selling our product and creating brand awareness. Instagram is another social media platform that has a vast user base and caters to more visual content.
Keep the employee happy and earn a reputation
You may not know this, but word of mouth is crucial for the success of a business. Every registered employee becomes a part of the workers' community, which can make or break a business's reputation. Employees can be the spokesperson for a leading brand. Here is what you should do to keep the employee happy. 
Keep the employees updated about the previous feedback and upcoming work. 

Work on employee-employer relationships. 

Recreate the office look. 

Install some recreational activities. Such as vending machines and gaming spots. Check out

vending machine Perth

for some cool and modern devices. 

Arrange meetings other than work.
Summing-up
These were some of the ways brands can promote their business online fast and create a digital presence in their industry. Companies can always try new ways to promote their product or services, but these strategies give the best result.