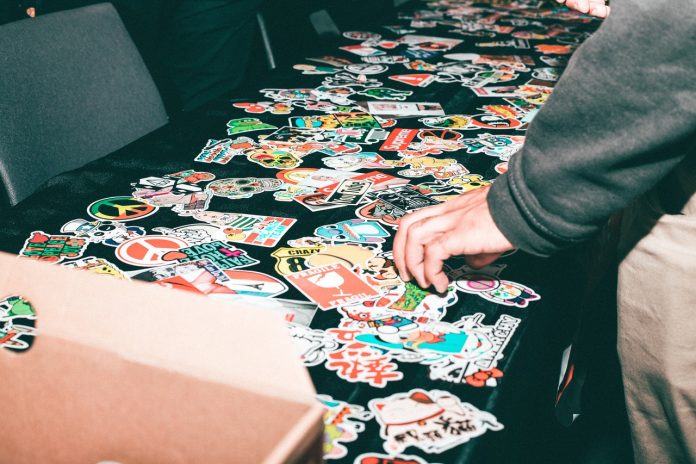 Custom stickers are a great way to customize a range of surfaces, from vehicle bumpers to computers.  However, how can you go about printing custom stickers at home? There are several methods for creating your own stickers. You can do it with Microsoft Word and your home printer or you can choose a professional printing service.
Step 1: Prepare your sticker design
You may prepare your sticker design in a variety of methods, depending on your degree of skill and the desired audience. Microsoft Word is an excellent choice for novices, while Adobe Creative Suite gives pros more power at a higher price. You can also just download .png or .jpeg from the stocks on the Internet. You may also make designs by hand using a tablet or a laptop with a touch screen.
Step 2: Planning and printer preparation
Developing your design and prepping it for print is a significant accomplishment – well done! Now we'll go through a few basic questions to ensure that everything is in order for the next phase.
It's critical to know if your printer is capable of producing stickers or labels. In most circumstances, a standard inkjet printer will suffice. To be cautious, you may always consult the printer's manual to see if it allows sticker printing.
If you don't have a very good printer, you can simply use the custom stickers printing service. Printed stickers online is a solution not only for those who do not have the right equipment, but also for those who really care about good quality. A company that specializes in printing stickers usually offers better quality than what an ordinary printer for a home user can do.
Step 3: Printing and distribution
As a test, print one sheet. Examine the sticker's aesthetic quality before producing further sheets. Closely inspect and examine each detail to ensure it fits your design.
Although laminating sheets are a bit complicated to use, they are an excellent technique to increase the water resistance of non-vinyl stickers. Choose the appropriate size for your selected paper format, and check the finish if you want a certain surface texture, such as matte or gloss.
They normally come in page-sized sticky sheets with a peel-off backing. We recommend pulling back a portion of the laminating sheet to align it with your sticker sheet, then peeling back the remainder of the laminating sheet.
If you do not want to deal with it all yourself, it will be much easier to order a set of ready-made stickers from a company that specializes in the production of stickers.
Final Words
The subject "how to print custom stickers" it's not as easy as it may seem. Almost anybody may become a custom sticker maker but it's very time consuming. In our opinion, printing really high-quality stickers is a difficult task, so it is better, when you can order it from a professional company.