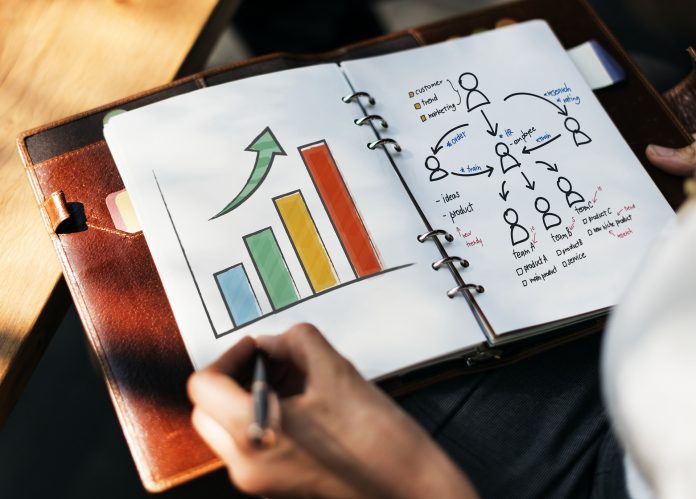 Pay-per-click or PPC advertising as it is more commonly known is one of the most effective methods of increasing online sales without wasting your precious budget. PPC scores over SEO inasmuch it allows marketers to target audiences more precisely and get the benefit of higher conversions from traffic with high intent. However, since PPC is extremely competitive with multiple marketers aiming to convert the same target audience, you can end up spending a lot of money without being able to see the results being reflected in sales revenue if you do not follow the correct strategies.
The Importance of PPC for Business Growth
If you are the owner of an online business, your primary concern will be to create a presence so that you can attract potential customers. According to https://www.statista.com, there are more than 4.4 billion people with access to the Internet, out of which more than 3.5 billion have a presence on the various social media networks. While the potential of audiences of such huge numbers is enormous, only marketers who can target specific audiences are likely to be successful in driving sales. Thus, it is very important to have a marketing strategy that works and enables you to derive a positive return on investment. A Google estimate reveals that businesses tended to earn double the money they spent on advertising on it. An effective PPC campaign involves inserting compelling advertisements on the search engines or other websites being visited by your target audience so that they click on them and advance to the next stage of the conversion process on your website or e-commerce platform.
Advantages of Using PPC Campaigns
Cost-efficient
The advantage of PPC advertising is that advertisers pay only for the advertisements that users click on. This means that you pay only for customers who are genuinely interested in your products and services and have expressed their interest by clicking on the advertisement. Even if the number of clicks registered on your advertisements is more, your expenditure is still limited to your set budget by the advertising platform. What this means that advertisers cannot overspend on a CPC campaign.
Immediate Results
When compared to the organic methods of driving traffic to your website like SEO, you will get the results far more quickly with a well-directed PPC campaign. The results that you can get depend on factors like the search volume of the target keyword and the quality score of your advertisement. When both these factors are high, you can expect results right from the time your advertisements are placed.
Easy to Measure ROI
When you are conducting a PPC marketing campaign targeted at a specific audience like real estate investors, it is very easy to find out the number of clicks registered and how many of them concluded in a sale. If the ROI is not satisfactory, you will need to either tweak the target keywords or make the advertisements more compelling.
High Compatibility with Other Digital Marketing Channels
PPC marketing campaigns are non-disruptive and can work very well in conjunction with other digital channels of marketing like SEO, email marketing, and mobile messaging. If you intend to add to your email marketing list, you can very well use a PPC campaign.
PPC Strategies That Can Arm Marketers to Face the Coming Decade
Optimization for Mobile Devices
In recent years, the volume of web searches conducted on mobile devices has grown exponentially and now over half of all searches originate from mobile devices. While businesses have realized that they need to optimize their websites for mobiles, they also need to appreciate they need to boost their advertising on mobile-optimized websites as otherwise, they are likely to lose out on a major part of their target audiences.
Focus on the Audience and Not the Keywords
For long, keywords have been the main focus area for advertising online, however, this myopic vision does not take into account the needs of customers and as a result, a lot of the advertising effort and investment is wasted. Smart marketers are trying to instead follow strategies for targeting audiences that are aimed at providing more value to their advertisements. To make this happen, you need to prepare a list of the various types of audience that are of interest to you and show them advertisements that are as customized as possible.
Get Ready for Voice Search
The use of voice search for information online is increasing by the day with the growing popularity of devices incorporating voice assistants like Siri, Alexa, Google Home, etc. Some studies predict that more than half of searches will be done using voice by the next year. Since the way voice search queries are framed is quite different from searches that are typed in, websites and advertising will also have to be optimized accordingly.
Increasing Levels of Automation
Automation is no longer restricted to the factory floor but is making a silent entry virtually in all places including search engines that have commenced placing personalized paid advertisements that factor in the user behavior, as well as likes and dislikes. There is already a move by advertising networks towards the adoption of automated bidding strategies for putting together an ad campaign instead of using tools and software developed by third-party developers. Marketers will need to know when and how to leverage automation in their campaigns and also when to override in when there are matters that need human creativity and judgment.
Advertising Channel Diversification
With customer activity spread across a wide variety of online media, your PPC cannot remain restricted to Google even though it dominates online search. Increasingly, e-commerce platforms like Amazon are witnessing huge traffic volumes that marketers can take advantage of with well-segmented advertising campaigns. Marketers should look beyond the obvious choices and target advertising campaigns on sites like Bing, MSN, and even social media like Facebook, YouTube, Pinterest, etc.
Conclusion
For small businesses aiming to make it big online but are restricted by the size of the advertising budget, PPC can be a great method to ensure that you get the maximum benefit from every advertising dollar that you spend. Because the competition is going to become stronger with each passing day, it is vital that you are well equipped with the knowledge how online marketing will be impacted by developments in the coming decade so that you can quickly transform your strategy to keep it aligned with the new realities.