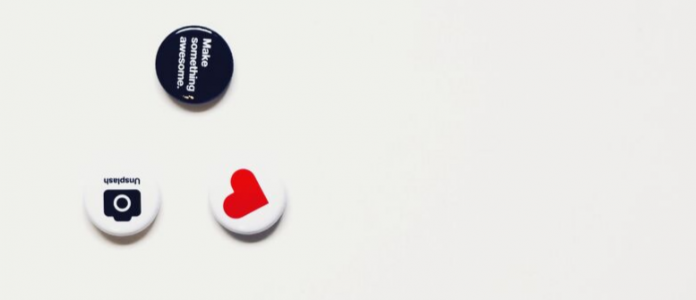 Enamel badges have begun gaining popularity because of their wide range of designs and compactness. As long as the designs are perfectly crafted, these badges hold the power to serve as effective marketing gadgets.
Here are some ways you can get the most out of your enamel badges when it comes to branding.
Eye-Catching Designs with Necessary Details
Pretty items attract the attention of the masses. Humans are naturally programmed to have an eye for beautiful things. Nonetheless, when it comes to branding, beauty doesn't cut it. There's still more that has to be done. By creating a minimalist design, you send important details about your company without having to include unnecessary information.
You want the public to comprehend and interpret whatever message you are delivering easily. With these badges, you do not have much space to fit all of your company info. For this reason, you need to be creative to avoid making your badge look messy.
Building Local Awareness
Ever since the development of digital marketing, the majority of brands have ignored and neglected the effectiveness of physical marketing. One drawback when it comes to digital marketing is the fact that your brand is not displayed to the right audience. Your online ads may reach thousands of people but you may discover that only a fraction of that audience is interested in your products.
On the other hand, physical marketing will serve more effectively since only potential customers will have an interest in getting your enamel badges. Think of your enamel badges as tiny moving and conversing billboards for your brand.
Give Your Enamel Badges a Unique Finish
Hard enamel badges are the right choice to go for when it comes down to the product's finish. Partnering up with Rocketbadge can help you get what you need. When processing the final product, your enamel badges go through polishing to create that smooth, shiny finish. A final plating process is also used to give these badges an attractive premium look.
Making a Timeless Logo
An everlasting logo can, at times, outlive their designers, and that's serious. For instance, the Disney firm and logo have been in existence for years, but it prevails iconically. Even though the task of creating a long-lasting logo can be exhausting, making your brand more memorable isn't impossible. It all depends on how your logo reflects your business.
Opt for readable fonts that still come off as striking to the public. Your logo's blend will help compile everything together to come up with an excellent end product. Make sure that your design can be used on big billboards and tiny badges alike.
Using Them as Collectables
Surprisingly, some individuals love the idea of collectables. You will find that some people have a passion for collecting buttons and pins as collectables. Not just individuals, there are also dedicated groups that focus on getting the rarest and most unique badges they can find.
If you have a unique enamel badge, individuals will begin collecting them. If a potential client finds your pin to be familiar, they are likely to associate it with your brand.