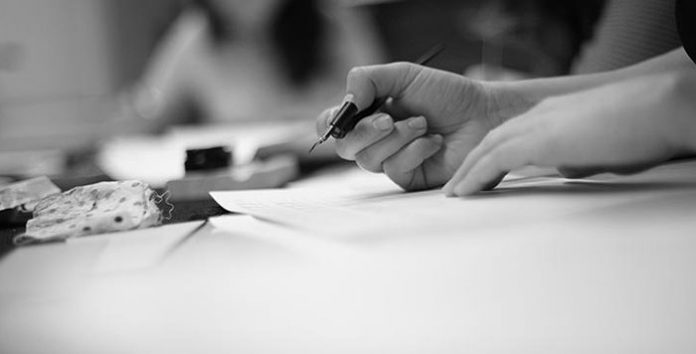 Quality content is one step in creating a successful website, but getting your content shared as many times as possible is the real success.
It's no doubt that content is king and this has been proven over the years of the need to create fresh, high-quality, and relevant content that can quickly inform and entertain visitors. Every blogger's dream is to write a quality blog post that goes viral. But in most cases, the opposite does happen. Most of them just write the post and let it sit there, gathering dust, waiting for essay writers online.
Whether you are startup or medium-sized organization, focusing on creating great content that impresses the reader and is sharable is an important step you want to consider. More shares mean serious exposure for your business which may lead to a more lucrative position within your field.
So, how can you make your blog content shareable? Here are some ideas.
Write Catchy Headlines
The headline of your post is an important aspect which is the first part that is seen or read by your visitors. For this reason, you should spend as much time as possible thinking about your headline before writing the rest of the article. If you find it hard writing one, you can order one from ThesisHelpers.
In fact, many people who share content online don't even take time to read through the entire post. Some might not read it at all. As a writer or blogger, it's up to you need to understand this and work towards creating catchy headlines for your blog posts.
The key things to consider is to make the headline as accurate as possible to describe what the article is about. You can also use compelling verbs for more shares. Use numbers, since people love lists. Finally, create short headlines, about five to six words are enough. This will be the start of creating shareable content for your blog.
Write engaging content for your audience
Social media is the perfect platform where you can interact with your followers, fans, and potential customers. Let's face it, if you don't receive a high level of audience engagement, you won't get enough recognition on social media platforms. When writing fresh content, don't focus on just scribbling some ideas on a piece of paper and publish. Think about what the audience wants to read or what might be helpful to your audience. It can be asking questions or engaging the audience in discussions. Make sure whatever you put on paper triggers the reader to comment and hit the share button. If you get plenty of comments, then more people will see the post hence more shares.
Be Timely
Publishing your post or dissertation online on time can be a great way to earn more shares and receive more customers. Even if your blog post isn't about emerging news, you should still try to publish it on time. Of course, there are studies that you can review that provides an estimate of the activity level for major social media networks, but the only way to get it right is to know when your followers are most active through their engagement in social media platforms.
Similarly, the more frequent you publish content, the more people get to know you, trust what you write about, and become more willing to share it with other people. Also, when you write content about something that happened weeks ago, it may seem irrelevant to readers who may be looking out for the next big trend. So ensure you keep up with the trend and buzz to increase shareability of your blog posts.
Include Sharing Buttons
This should be obvious, but it's common to see countless blog posts that don't provide readers with easy to use buttons for sharing content.
In fact, this is a must-have for every business. There should be at least one set of buttons strategically positioned so that visitors can easily get to your primary social profiles. You can also include another set of sharing buttons on each individual post.
There are so many sharing plugins for Word press that you can use on your website. The idea is to make it easy for your readers to share your content. If they don't spot the sharing buttons, they won't take the time to share the post on their social media platform. So make an effort to include those buttons.
Use Visuals
Let's face it: not every reader has the time to read the entire blog post. If they don't find the interest to read, they won't share it. So, it is important to add some visual content that will break the monotony to enable the readers to continue reading without hitting the exit button.
Visuals make your blog post look more attractive and easy to share on social media platforms. The interesting part is that if you post content on Facebook or Twitter, the picture you include on your blog with up in a link preview. This increases the chance of the reader sharing the content compared to if there was no picture.
Also, think about infographics. They present a great deal of information in a simple format so they are easier to share. You can use tools such as Piktochart, Canva, and other online tools to create great infographics.
Promote your content
Studies show that content promotion increase shareability. For instance, adding the term "Please ReTweet" to your tweets helps to increase the number of retweets on your post or content. In a real sense, people tend to do what they are asked to do if it's simple enough. For example, clicking the share button on twitter takes seconds without much effort and readers will do it fast.
On the other hand, if you write an interesting blog post and you want your readers to take action, you just need to ask. This is referred to as Call to Action (CTA). You create a system for promoting your content and start sharing them on social media and ask people to share them. Use different words for example, "order dissertation online" or "leave a comment" or "subscribe to my monthly newsletter" or "please share this post" and so on. Just direct your readers to take action.
Conclusion
Although there is no sure guarantee that your content will be shared, it doesn't hurt to take the basic steps that will make it easy for the readers to share your blog posts.
So, it's your turn now. Use these tips to get started with creating shareable content for your business.