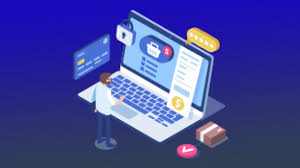 ECommerce continues to be one of the fastest-growing sales markets; however, this doesn't mean that every eCommerce website will be automatically successful. A lot of preparations are necessary to ensure the long-term success of your eCommerce business. This is a comprehensive guide to show you some of the most important steps to take when launching your first eCommerce website successfully.
Research and Prepare 
Before investing any money in stock, products or web launches, you first need to research and prepare fully. There is a range of different areas that need to be covered in this step.
Competitor Analysis
The first area of research that can prove invaluable is competitor and SWOT analysis. This type of research should help you to identify and evaluate the strengths, weaknesses, opportunities and threats related to the market and your business competition. Use these forms of research in the preliminary stages, as they can be used to inform plans which enable you to gain a competitive advantage.
Research Your Target Market 
Once you have defined your space within the market by using competitor analysis, the next step is to define your target audience. A deep understanding of your target market will allow you to define further the specificities of your business, which is likely to affect everything from product development to website design. Having a clear idea of who your target market is in the early stages will help you ensure that you have a cohesive brand image, which will impact customer loyalty and brand awareness.
Understand the eCommerce Business 
Before launching your first eCommerce business, it is necessary to familiarize yourself somewhat with the marketplace. If you are completely new to the world of eCommerce, then it can be useful to first begin with the general research, before moving onto more industry-specific practices. For example, it is important to understand how search engines work to implement an SEO-specific strategy in your future plans. This step is here to inform you as your business grows so that all necessary steps are being taken to help you succeed.
Write your Business Plan 
Once you have completed all the relevant research, the next step is to formalize your ideas in a business plan. Your business plan should be a written description of the future of your business; it should outline your goals and the strategies and methods that will enable you to achieve these goals.
Prepare to Launch 
Once you have a firm understanding of how your business is going to achieve its goals, it is time to start putting these ideas into practice.
Build an Online Store 
Choosing the right eCommerce platform and building your online store can be very difficult work. Not only does it require the technical skills necessary to ensure that it is coded and indexed for search engine crawlers, but it also needs the graphic design skills to esthetically appeal to your target market, as well as being a user-focused interface. A well-built website can help you bring your business success in many different areas, from digital marketing to sales conversions. Unfortunately, when the foundations of your website are wrong, then your potential for success is limited. Use blackbeltcommerce.com's guide to finding the most suitable web developers for a Shopify business, so you don't get weighed down by unprofessional help.
Stock and Order Fulfilment 
Before launching your site, it is necessary to organize your stock and formulate your order fulfilment. When it comes to order fulfilment, there are a variety of options available to you. If you are beginning on a small scale, you could operate with a small team, sending orders via the postal service. Alternatively, you could rent a dedicated warehouse space and partner with a delivery service. You could also employ a dropshipping service, which is a supply chain management method where the order is shipped directly to the customer from the supplier or manufacturer.
Post Launch Analysis
Once you have launched your eCommerce website and completed your first orders, the next step is to analyze your progress. Check your post-launch figures against the goals predicted in your business plan. If you have done better than expected, use data analysis to understand what it was that you did right; is this a practice that might prove useful again in the future? If your launch did not return the sales numbers you had expected, an analysis of what went wrong can prove just as valuable. The very nature of eCommerce is flexible, so remember that things can be easily changed and improved to help your business grow consistently in the future.