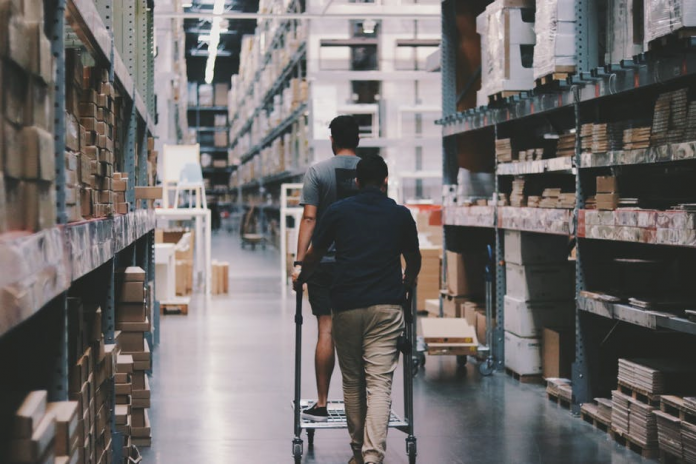 Order fulfillment is one of the significant things that can make a business to succeed or fail. For this reason, your business should always strive to fulfill client's orders at the right time.  
Many businesses haven't put up appropriate measures to aid in making timely deliveries. To fulfill an order, various processes have been followed within the company. It's therefore advisable to engage several stakeholders if possible, to have excellent results.  
Division of labor will enable you to know what task is to be done by who hence making it easier to set timelines. If timelines are followed keenly, then orders will be fulfilled quickly, ultimately making the client happy.
These are some of the ways by which you can improve order fulfillment in your business. 
1. Carefully Choose Your Warehouse Location
A warehouse is usually a center of all activities. It is, therefore, suitable for its location to be near the largest cluster of consumers. It should also be easy to access the warehouse and also have the best shipping algorithm to ensure that cargo is being loaded correctly to avoid clients receiving the wrong orders.  
To cater to all your customers equally, have mini-warehouses located in the vicinity of your more significant delivery zone, so they too can have their goods delivered on time. 
2. Get the Right Shipper  
Thrive on getting a professional in this field. Make sure you conduct a thorough background check on the businesses or companies you plan to contract to perform logistical or courier services for you.  
If your shipper gets it wrong, the entire fulfillment order will be jeopardized. This is because new orders will collide with old that are yet to leave the warehouse or get anywhere near the client.  
Ensure you keep regular contact with the shipper to monitor the flow of goods and have it shown on the website for the client to track their cargo. This way Fulfilltopia can help you improve your customer satisfaction as well. 
3.Ample Return of Goods and Refund
Goods may get damaged, lost, or a client gets the wrong delivery. In case of an event like this, the right measures should be put in place to get in contact with the consumer and know what needs to be done.  
If a client seeks a refund, don't take too long to respond to his or her request. 
4. Invest in Training Your Staff on Order Fulfillment
Your staff plays a significant role in determining whether a customer will come back, refer another one, or tarnish your name. Good communication is essential, as is good order fulfillment.
Not only should they be trained in excellent communication skills but also how to perform their duties correctly. Engage them on the issue of quality control to avoid making small mistakes which might later amount to a massive problem for the company. 
Bottom Line 
E-commerce business is on a rising trajectory with a lot of new players getting into the market. If you keep the points discussed in the article in mind, your business will gain more ground courtesy of proper service delivery.

For more information on this, you're welcome to explore other sites on our website.