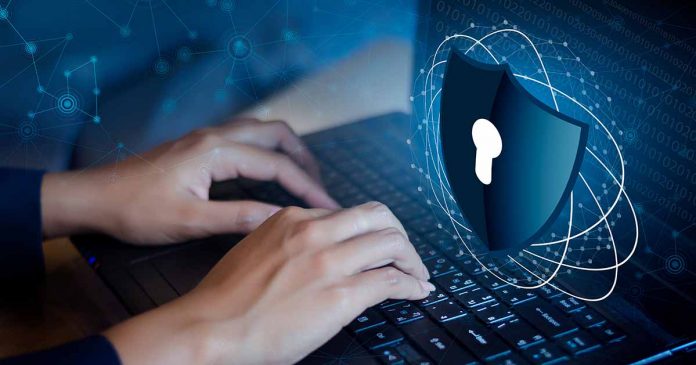 Establishing and maintaining a modern business is hard enough without having to compete with the looming threat of cybercriminals.
Unfortunately, this is a reality that many companies must face in the digital era, particularly if they wish to protect their achievements and operations to the best of their ability.
While digital security has come an extraordinarily long way since the birth of the internet, cybercriminals are consistently adapting to find new methods of deception.
In order for you to protect your own business out on the cyber highway, implementing an effective set of security measures and policies is essential.
Even the most advanced forms of cyber security will struggle to defend your interests if you are unable to practice high-quality cyber hygiene, however, which means that in at least some capacity, the road to online safety starts in your hands.
Here are some useful tips for anyone wishing to fight back against digital fraud.
Verification Software
Identity fraud can be an extremely damaging crime, the ramifications of which can be wide reaching and expensive to rectify.
The help of dedicated and highly specialized document verification software can greatly support you in this area and nullify the potential issue long before it has a chance to manifest into a problem that damages your company.
By automatically determining whether or not an identity document is unique, you can not only expect accurate and reliable results, but you can also look forward to saving yourself a little time.
Say you happen to be working in the financial sector, (historically a prime target for cybercriminals), and you needed to validate a customer's identity in order for them to access their money – without a dependable identification system in place, there is every chance someone posing as said customer would be able to take advantage of the remote verification in order to deceptively obtain their capital.
Cyber Hygiene Training
Human error is still responsible for a huge number of the successful data breaches in today's climate.
This means that practicing good cyber hygiene is a crucial part of online security for you and your business.
If that means you need to invest in some training opportunities to narrow a digital skills gap, then so be it, you will likely find immense return value in keeping your virtual assets safe.
Some of the basics worth learning/teaching yourself and your staff might include:
Strong Password Generation – Weak passwords are truly a vulnerability in the armor of any otherwise sturdy and secure business. Learning how to generate strong passwords, regularly change them and keep them safe is a good place to start getting better at digital safety.
Learning to Spot Malicious Emails – Billions of phishing emails are sent every single day. Learning how to spot these malicious threats can prevent your business becoming compromised by an unknown malicious actor. Sometimes, successful breaches may not become clear until much later on, when the damage is already done.
Safe Data Storage – Data is the main player in a digital world, just look at the phenomenon that is the NFT. Business data is exceptionally valuable and needs to be stored and handled properly if it is to stay safe away from prying eyes.
The more you can offer your employees in the way of digital training, the more confident they should be to successfully navigate the online world without fear of malicious actors stealing their identities.
Identity fraud is dangerous and needs to be taken seriously by anyone wishing to practice good cyber hygiene. The perils of failing to ensure that your employees know how to spot a problem online can be difficult to handle, particularly for smaller business who may lack the budget to fight lawsuits and carry out damage control.
Get Insured
Cyber-attacks can and do happen, so do not wait until it happens to you to do something about it.
Many small business owners think that it will not ever happen to them, but small businesses are often targeted directly as they are known to have weaknesses in their systems.
Damage limitation is essential in this area, and in order to make sure that you are financially secure, investing in an insurance policy may be the best way to go.
It is possible to obtain dedicated cyber insurance that can cater for your specific online needs, so it might be worth shopping around to find the right policy.
Having to pay for damages and lawsuits entirely out of your own pocket may be crippling for your company, which is why establishing a failsafe option can be so important.
There is every chance it won't happen to you, but the consequences of it happening are far too disastrous to ignore the value of security in the online world.