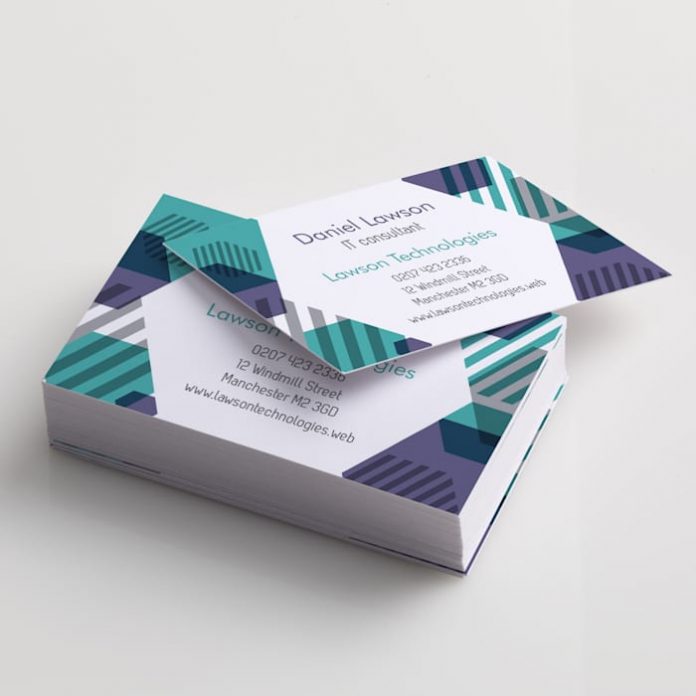 A business card is one of the best marketing strategies. They contain information about your business. Any individual or company both can take advantage of new business cards. They are an impressive tactic to reach your audience. They are elegantly designed these days. You can take an edge over your competitors by beautifully reaching out to your customers. You can make impressive cleaning business cards only by contacting the right company which is capable of showing your worth through a good business card.
Things to Consider For Creating a Good Business Card:
Do Not Overfill Your Card:
Your business card is meant to create a good image of your business. You can make it stylish by using colors and fonts but do not overfill it with unnecessary images. It may lose its impact. It must contain your basic information. It is a way to reach you so you can provide further details when a customer has reached you. Your business card is not supposed to tell everything. Though it must be compelling enough that anyone who comes across it gets inspired. The unnecessary filling can destroy the image and you don't want that for sure.
Thinking of what a proper font size could be? You are heading in the right direction as the selection of the font size is very important. You can't make your client ponder over what is written. Keeping font size 10 or above 10 is considered good. It is neither very small nor very big for a business card. Your client can easily pick and read the information given in this particular font size. 
Look at your designed card from your client's mind. Always do proofreading. A minor mistake can spoil the whole mood that your card is going to create. Asking any family member, friend, or business partner to have a look is not a bad idea. They can judge it even better than you. Most of the time, we are unable to find out our mistakes or weaknesses. It may be because we value our hard work more than others. Anyone who has not participated in the entire process of creating this valuable business card can review it better. 
Play With Colors Uniquely:
Basic colors and shades remain the same everywhere. It is your way of playing with colors that make them unique. A distinctive color scheme can add beauty to your card. You can make an appealing color combination that is well-matched with your design. A beautiful font, a perfect font size, alluring colors, and a spectacular print can create a marvelous image through your business card. These are little details but make a big difference. So, create it in the way you want your business to get a fast pace. Nothing can be ignored when we talk about our impressions and business. So, stay in touch with your customers in such an elegant way that they would love to reach you out always.