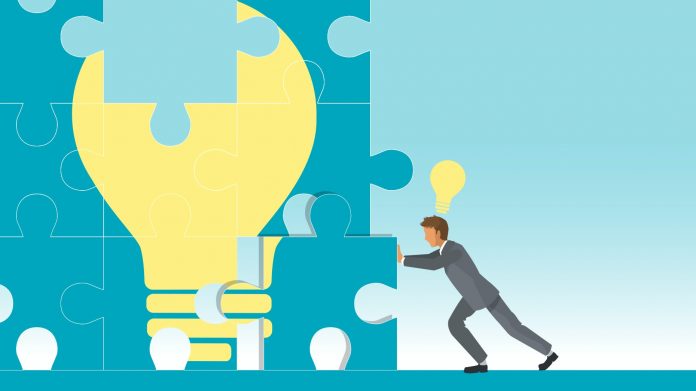 A strong branding strategy is essential for marketing and growing your business, both online and offline. A strong brand is one that is recognizable on all platforms. Your customers should be able to feel that they are engaging with your brand regardless of whether they are in your store or on your website.
What is Branding?
Branding can feel rather complicated because it's more than just a logo or color scheme. It's also different than product packaging. Overall, it is your entire look. Think of your brand as a person. There can be different aspects to this person, but it should always feel like your customers are talking to the same entity whenever they engage with you. Your logo, your marketing tools, the colors you use, the fonts, the copywriting – all of this and more adds up to your branding.
The ultimate goal of your branding strategy is to create a uniform feel. You want your customers to recognize you both intellectually and emotionally when they explore a different platform that you are on. In order to get a better understanding of your brand, it is always a good idea to have a survey done so you know what new potential customers are thinking. Your social media should feel like an extension of your website. Your store should feel like it is reflected in your digital presence. This doesn't mean that you should repeatedly reuse the same digital assets, but that there should be a unifying theme and feel that connects your business.
How to Create a Strong Branding Strategy
Creating a strong brand strategy means taking the branding you have decided on and translating it for each platform that you use. While you can use some of the same assets, you will overall want each effort to feel fresh and new. It is not so new that your customers don't recognize your brand, but there is a reason to follow you on Instagram and Twitter. There is a point to your newsletter if they are already following you on Facebook. Doing this is a simple way of adding value and a purpose to every one of your channels.
1.    Your Website
This will be done on your website through the theme you use, the images, and even the tone of voice. It's a good thing to refresh your website's content every so often, especially if you were previously deleting old content and writing up new pages. This can hurt your SEO, and it's easy to edit your content instead.
When it comes to rebranding your website, start with the parent pages and work your way outwards. It will take time to refresh everything if you have a large site completely, and you cannot take it down. Instead, focus on the most visited pages and work your way down.
2.    Your Emails
Your emails are a powerful place to use your branding to improve the relationship you have with your customer. Not only will a great template help you stand out, but it can also generate leads. Don't just spam the email with links, however. Even hyperlinked text can make the email hard to read and can look both messy and more like spam.
Instead, you need to create thumbnails if there is an article or page you are directing your customer to use, and of course, your email signature yourself. An email signature created with rocketseed.com can do so much from generating leads to improve sales to improve metrics with one-click surveys.
3.    Your Social Media
Social media is a tricky concept, but it's where your branding is most important. Social media offers you the chance to reach new customers organically and even virally, so you need whatever content gets pushed to look and feel like your brand. This way, if a user sees your brand again, they can link you back up to that initial post or ad that they saw.
4.    Your Marketing
Your marketing should be similar enough that customers can think. Ah, it's [your brand] whenever they see your latest strategy. It's how big names like Nike or Coca-Cola have succeeded over the decades they have been in business and how you too can successfully grow your business.
You need a single, uniform brand because retargeting is the best way to turn a user into a customer. It's how trends take off. Someone sees something once, they shrug. They see that same thing repeatedly on different people (or, in your case, different marketing campaigns), and you become familiar and even coveted. It is how you can get customers used to your brand and start thinking about how your business can improve their lives.