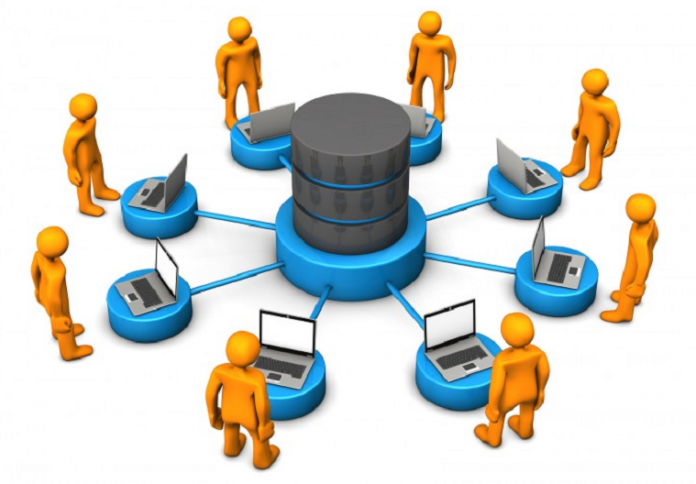 Let's start with the assumption that you already know what the intranet is. Choosing the right one from dozens of the best intranet solutions can be very challenging. You have to understand the needs of your employees. Do they need collaboration to be more efficient? Are they tired of using different sites for schedule management? So, start with assessing their pain points and move from there.
Once you have your requirements, you have to explore the marketplace of employee intranet software. These solutions fall into the following three categories:
Suite of Tools
Off-the-Shelf Solution
Custom Platform
A Suite of Tools
Your team might already have been using a set of online tools and apps in case you don't have any intranet solution. Evernote, Doodle, Slack, Facebook for Work or Trello. These are just a few that you might already know about that small and agile teams regularly use. These apps help in streamlining tasks and improving productivity. If your employees are not using any such tools and you don't need a fleshed-out intranet solution, you can encourage them to use a set of apps or tools. Just choose the ones you want your employees to use and give them access. You can easily integrate them into your business flow.
However, this solution is ideal when your team is using only a few tools, or if your team is very small. When your team needs to use a dozen or more tools or apps, you cannot rely on this approach and expect to maintain efficiency.
Off-the-Shelf Solution
For larger companies, and companies wanting to have multiple services available in one place, off-the-shelf intranet software is the best. The requirements of the team are too complex for a suite of integrated tools to handle. At the same time, requirements are not complicated enough for a custom developed employee intranet solution that you would build from scratch. So, you can use an intranet solution like Green Orbit to provide you with the features you need. An off-the-shelf intranet solution comes with the following features (this is not a comprehensive list):
Personalized homepage
Personalized newsfeeds
Document libraries
Video player capabilities
Group pages
Employee profiles and blogs
Activity streams
Mobile-enabled
This type of solution is ideal for a company that cannot invest funds, time and resources developing a completely new intranet.
Launching and maintaining an intranet are two different things. With an off-the-shelf solution, you need fewer resources to maintain your intranet. It is also pretty easy to keep the intranet solution updated.
A lot of decisions have already been made for you with an off-the-shelf intranet solution. You have to take certain aspects as is. You can customize and brand your intranet, but you can't add new features, unless the company that built the intranet is going to add the feature. This can be good for companies that are new to intranet solutions as it gives them time to get used to the layout.
You cannot build your own version of a social platform, can you? So, better go for an out-of-the-box employee intranet software for collaboration. This allows you to keep your intranet rolling without investing too much time or money.
Custom Platform
A custom platform is the third category of intranet software. This type of intranet solution is usually adopted by large enterprises with specific and complex needs. Many custom platforms are web platform solutions that are built to solve an industry-specific solution. For example, if you are running a retail bank, you can invest in a custom platform developed for retail banks. This solution comes with finance-specific tools your employees use daily. You can accomplish something that you might not be able to accomplish with off-the-shelf solutions.
Most importantly, the solution can address your complex and unique business needs. A custom platform is more specific than other solutions. It is customizable and can be an extension of your culture.
The flexibility of the platform is critical as the requirements of a growing company change quickly. The solution should be capable enough to meet your changing requirements quickly. In the end, the selection of an intranet solution depends on your budget and needs. A completely custom solution is obviously going to be far more expensive than an off-the-shelf solution.
Conclusion
Depending on the needs of your company, you might be best suited to using a select few apps for your team to collaborate, invest a small amount on an off-the-shelf solution like what we offer at Green Orbit, or create an entirely new a custom platform for a very specific niche or market environment. Even if you're thinking about building a completely custom platform, still come and talk to us at Green Orbit and let us help you figure out the best next step to move forward.