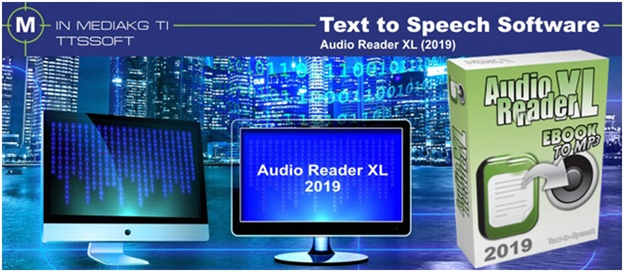 Reading on the computer can be extremely difficult for people with dyslexia, low vision or other problems reading printouts. A text to speech software program that reads the text aloud is often essential. However, the large number of text to speech software currently available on the market can make it extremely difficult to select the right program.
On the one hand, a text to speech software may already be integrated into your computer. This can certainly be useful, but its properties are very limited. For example, if you want to pause the speech while reading a document in the built-in speech synthesizer program on the Mac, then you need to start over or mark the remaining document. It is enormous and unnecessarily slow. Must be able to stop and restart the document at any time and without any problems.
Free and inexpensive text to speech software download programs are available to enhance embedded software, but they are generally weak in important areas. For example, programs may not work properly with the most popular trusted software, Microsoft Word. When working with Microsoft Word, they work in a separate window instead of actual Word documents.
With dyslexia or low vision, it makes sense in the long run to invest in a full-featured  quality program when you trust the computer for working and living. The options are huge and price ranges are very different. To help you choose, here's a guide to the key features of text to speech software for PC that are really functional and easy to use.
The best text to speech software program:
You can test free version of program to see if the software is right for you.
Allows you to quickly create and change keyboard shortcuts.
Works with Microsoft Word, the world's most popular word processor, and does not use a separate window.
Let's you write, create, and work directly in Word as you listen to your texts aloud for words, characters, or sentences.
Easily read text from PDFs, web browsers, e-mail, and popular programs such as Text Editing, Preview, Pages, and Outlook.
Allows you to easily convert text to an audio file, such as text file to an MP3 file for iTunes.
Allows you to change the language and voice with one click.
Allows you to start, pause, or continue at any time with a click of a button without starting over.
The user interface should be easy to use and learn, stable and quick to answer.
The text is automatically scrolled so that it is always at eye level when reading aloud. This is a rare feature, but should not be forgotten. Automatic scrolling makes tracking the spoken text much easier.
If computer work is essential to your job, research or life, you'll need text to speech software which will genuinely serve your requirements. Not all text to speech software programs are created in the same way. With this quick checklist, you can identify text to speech software with features that make studying, living and working simpler and far better. If you are looking for text to speech software for window 10, we recommend you to check out Audio Reader XL. It's very simple and easy to use text to speech software for both beginners and experts. For more information and text to speech software free download visit http://www.in-mediakg.com/software/text-to-speech-software/. Get your text to speech software now for an incredible internet convenience, fun and enhanced business which will create a world of options for you! Take this opportunity and discover your world!