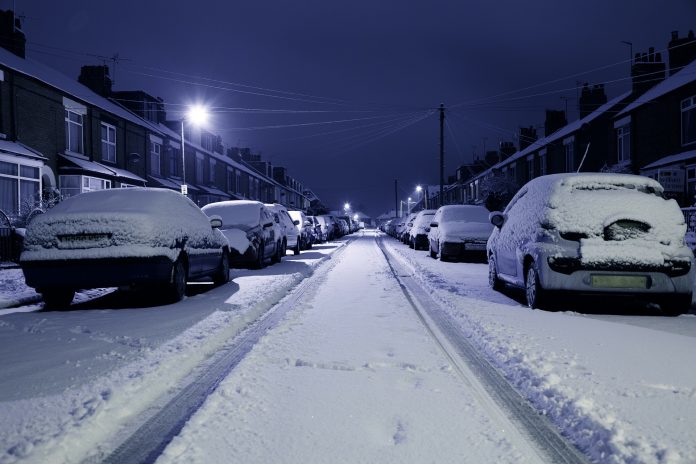 So you want a car or vehicle cover. Now, how you can make it work the best for you. First, buying the right cover for your vehicle, the right cover means the one that best protects your car or vehicle in the location and conditions you live in. Second, also making sure the cover was installed properly and that it is secure on the car or vehicle. Third, keeping your cover clean is very important. Fourth, proper storage when the cover is not on the car or vehicle.
First: If you live in the North, South, East or the Western part of the country you will need a cover that protects against rain, snow, hail, UV rays, dust, dirt, pets, animals and more. Next you will need to select the right cover for the location the car or vehicle will be parked, like if you park the vehicle under a carport, in the garage, on the street or in your driveway. Each of these locations calls for a different type of cover, like our economy cover for dust in your garage, also are waterproof cover for when your car is in the rain or snow, or our UV protective cover for the extreme sun and the Elite Supreme 4 layer cover that will protect your car or vehicle from all the elements.
Second: When you first receive your cover make sure the car or vehicle is clean before you try the cover on, this way if the cover is the wrong size or defective you can exchange it or return it for a refund. After you have installed the cover make sure that it fits properly i.e. not to lose or to long so the cover will not rub on the finish or blow off due to high winds. Most covers come with a grommet in the middle of the bottom hem using a cover lock or a bungee cord will prevent the cover from blowing off during high winds, or somebody taking it.
Third: After you have a cover for awhile you will want to clean it, below you will find instructions on how to care for your car cover.
How to care for your Car Cover.
Note: All our covers CAN be washed.
Machine Washing
Use a commercial washer.
Use a delicate soap such as Woolite.
Set washer to "Delicate".
Machine Drying
If you use a dryer, DO NOT use heat. The cover will shrink.
Hand Washing
If hand washing your cover, we suggest you install it on your car first.
Dilute a mild liquid detergent like Woolite, in cold or warm water.
Lightly cleanse with sponge.
Air Drying
If possible, we suggest to air dry all covers
Fourth: When the cover is not in use you can store it in the bag we provide. First remove the cover from the car, then fold the cover to the size to fit the bag and store in a dry location. Our waterproof and water resistant covers are mold and mildew resistant but if possible try to let the cover dry before storing it. If the cover is wet lay it out to dry before folding and storing.
Car Covers and Your New Vehicle
You went and purchased a new car or other vehicle, and if you are smart you will purchase a cover to protect your investment. Why you might ask? because if you would like to keep that new vehicle look then you need to keep it covered from everything that can take away the shine, luster, and new look finish of the exterior and interior of your new vehicle.
If you park your vehicle in a garage you will need a cover to keep the dust off and to protect it from people walking around it and scratching it or even worse, dings from the trash can or other things like the lawn mower etc. So just because you keep your vehicle in the garage dose not mean it is safe from damage.
If you park your car or other vehicle under a carport you still should use a cover to protect from bird droppings, dust, pets and many other things that can damage the exterior of your vehicle. It also will help in keeping away people that may want to steel your car, car stereo and other accessories. Having a cover on your vehicle can be a big plus.
If you park your vehicle outside like in the street or driveway, then you have even more reason to protect the interior and exterior. When your vehicle is outside in the sun, rain, wind, storms there are many types of damage your vehicle is exposed to. The UV rays from the sun can damage the exterior finish and the interior dash and seats. The exterior can be damaged by bird droppings, acid rain, pets, kids, etc. Risk of theft is also decreased when your vehicle is covered.
When your vehicle is parked outside the best thing you can do to keep that new look is a quality cover like the Elite Supreme cover with 4 layers to protect your vehicle, this cover is good for indoor and outdoor use, there are 3 layers to protect your vehicle from damage from the weather, dirt, dust, scratches, dings, UV rays and more, the 4th layer is made of fleece to protect your vehicles finish.
So if you would like to keep that new look, the first and best thing should be the purchase of a quality vehicle cover.
Protect the Luster of Your Car!
If your car is brand new or is a recent recipient of a magnificent paint job, then you may want to admire it for at least half an hour. Take a picture of it from every angle you want. Make sure that you don't miss a spot-you'll need your record to be complete once the finish of your car is tragically marred.
Don't think that the stylish coating of your car is safe within the confines of your garage. In their immense jealousy of your car's exquisite beauty, elements such as oil, dust, dirt, and water conspire to corrode, scratch, and stain its body. The wheel hubs and detailing of your car can also fall victim to these elements, especially if what you installed is made of chrome. What more will you leave your beloved car exposed to once you have to park your car on the street?
Protect your vehicle's luster with a Elite Supreme Car Cover. Semi custom made to fit the contour of your car, the Elite Car Cover provides it with complete coverage. Made of 4 Layers of breathable materials, Elite Supreme Car Covers allow heat to escape from the car and prevent moisture from accumulating. Moreover, Elite Car Covers are superbly constructed to be UV resistant as well as be totally waterproof. Durable and lightweight, you can roll up your Elite Supreme car cover in your trunk and take it anywhere your car goes. This way, you can always be sure that your car's exterior is always protected no matter where you park it and under any weather condition.
A Elite Supreme car cover is an affordable and practical investment that can completely protect the expensive look and sheen of your car. With Elite Supreme car covers, you can keep your car looking like brand new everyday. Visit our site and find the perfect cover for your vehicles.
Everyone is into covering and protecting their cars. The variety of choice is huge and it can be quite mind-boggling where to start. As with everything, you will want to make sure that the cover you are purchasing is a good on. A good quality, durable, and protective cover that you can relay on.
For this, you must choose a cover from a reliable company. There are many imitation covers o the market. Whilst they may claim to be just as good, and look the same, the difference can be seen when is actual use. It is not worth you time and money, plus a lot of hassle, in buying a cheap, rubbish inadequate cover for your vehicle.
Covercraft is a world-renowned company with expertise in top quality covers. It has spent many years researching the different fabrics and their qualities, so that they can manufacture car covers with the correct combinations of protection.
Often they don't even use ready-made fabrics but rather manufacture them themselves. This is to ensure that the product you receive is not off-the shelf, but a quality cover in every way. They employ unique methods of weaving and dying to ensure that their products are durable and long-lasting. For example, some of their covers are naturally resistant to rain, ultra violet, etc. This is done through the use of the correct fibres, that are woven in a special way. As the cover is naturally resistant, it not wear away will time and use, making the cover ever-lasting. Obviously this will enable you to save money, as the cover will not need constant replacement.
The materials that Covercraft use for their covers are breathable. This is so that the car can breathe and sweat whilst covered, without the fear of it getting steamed up and mouldy. Air and moisture is allowed out through the material and away from the car. Simultaneously, the cover will still prevent any moisture from coming in, and wrecking the car.
Practical as they are, the covers from Covercraft are machine washable. Some covers will recommend commercial cleaning though, for a better, more effective clean. This makes life so much easier. The cover itself can be cleaned so simply that your car will, almost effortlessly, look clean even whilst covered. It will help to create a clean and chic impression, whilst the car is covered, and even more so when the cover is taken off to reveal the gleaming car beneath it!
With a Covercraft cover, you can be confident that all is being done to make sure that nothing comes to harm you car whilst it is covered. The degree and level of protection provided by Covercraft can be matched by no other. It is not for nothing that they are the most popular manufacturers of car cover!