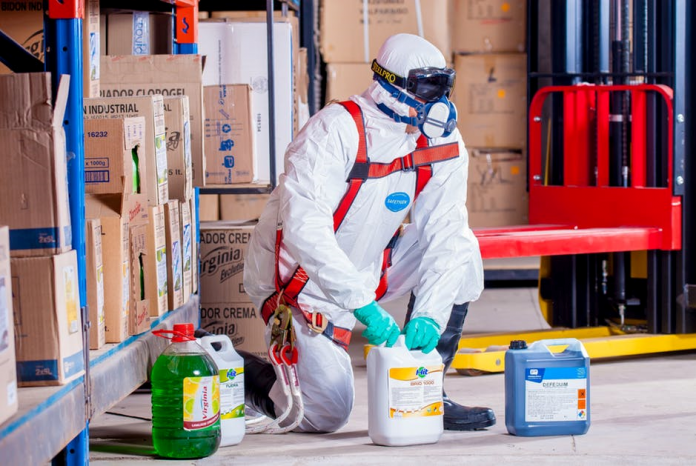 When you are learning how to become a chemist, you are going to need to research multiple factors including education required and job growth rates in your area. Fortunately, the field of chemists is a field that is rapidly expanding, due to improvements in technology and the need for more laborers in environmental industries.
The median wage for chemists as of May 2018 is $76,890, and the job growth rate starts at approximately 7 percent per year. Discover how to tap into this job market with your own skills, when you learn how to become a chemist right here.
How to Become a Chemist
Chemists work in a variety of settings, from hospital settings to industrial applications to research labs and more. To learn how to become a chemist, you need to know the basic education requirements, and also the job market.
Fortunately, the job market is expanding, but basic chemistry education isn't the only thing you need.
The skills a chemist needs encompass a wide range of skills, including problem-solving skills, communication skills, and analytical skills. You need to learn not just how to combine chemicals, but you also need to understand why the experiments or experiences you are working on will be safe and easy to employ.
But you also need to know what the answers and results mean and how to use them in a practical real-life setting. Additionally, interpersonal skills and knowledge of higher-level maths will be a plus.
Education Requirements for Chemists
It goes without saying that you will need knowledge of basic chemistry to become a chemist. But educational requirements to become a chemist are a little more complex than that and will depend on where you want to work.
Research the fields you are interested in, and learn more about what is required. Generally speaking, the more education you have, and the higher the level of your education is, the more your pay will be.
But to work in metal organics, for example, you'll need to know more than your periodic table. View products here for this field to see some real-world applications for chemists.
An entry-level chemist, for example, may make approximately $50 thousand annually. But the manager of entry-level chemists will also need to be a chemist.
Managers can make as much as twice that, and even more, depending on the setting. Natural sciences managers, for example, will make more than 100 thousand annually, and the job growth rate for managers is at 10 percent, which is higher than for average chemists.
A Bachelor's degree is a basic must, but you can continue on in education and get a Master's or even a Ph.D. if you really want to climb the ladder.
Obtain Experience
Most chemists will need work experience before they can sign the dotted line for a new job. You will likely get your first experience for the field in your education.
The best kind of education will be the kind that gives you real-life experience for the job. Education that includes an internship of sorts will be the most ideal kind of education.
Experience for the job that is gained during your studies also offers additional benefits. Through this work experience, you will develop professional networks, and also be able to get letters of reference for your future employment.
Do Your Homework
When you are learning how to become a chemist, you need to do your homework, and not just your chemistry homework. You'll need to know what kind of job you want, and what is needed to get you there.
Once you have obtained some relevant education and relevant work experience, you are that much closer to being a chemist. The national estimates for this field according to the Bureau of Labor Statistics include statistics that reveal the average hourly wage is approximately $40 per hour, but 90 percent of chemists today are making closer to $64 hourly.
If you want a piece of that pie, it's time to start doing your homework. Get tech updates today to keep your fingers on the pulse of this growing job market.