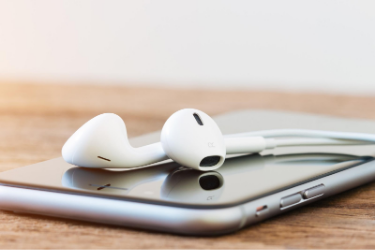 Damaged or broken iPhones have cost Americans $10.7 billion since coming into production in 2007.
Instead of treating phones with care, many people assumed iPhones wouldn't last that long. With this guide, you can learn the fundamentals of iPhone maintenance and understand how to make your iPhone a worthwhile purchase as well as to safe great speaker. So let's dive in and find out how long do iPhones last exactly? 
Physical iPhone Tips   
These basic maintenance tips will help you maintain your iPhone features to make sure it continues in good working condition. If you keep these tips in mind, your iPhone is less likely to become damaged or experience wear and tear.  
Clean the Charging Port of Your iPhone
If you've noticed you're having difficultly charging your phone; then it may be due to clogged debris. In order to pull out such particles, you may have to use a toothpick or use the SIM ejection tool. 
Read more at CanSpace Solutions
However, technological experts suggest working carefully to find the logged particles. If you act fast and move too hastily, you may damage your electronics. Cleaning the charging port will disinfect your iPhone, making it well protected against bacteria. 
Clean Your iPhone 
Cleaning your iPhone is crucial as many germs and bacteria can affect its ability to work. In order to clean your iPhone properly, use an electronic cleaning cloth or a damp paper towel to wipe the germs free from your device. 
Experts suggest powering off devices before cleaning them. If you want to maintain your phone's capabilities, you should clean your iPhone at least one to two times a day. That way, your phone is well-guarded from everyday germs. 
iPhone Software Tips 
Keeping your old iPhone running can be a difficult task, but with these software tips, you won't have to worry about it functioning slow. Instead, be mindful of these software capabilities, and your phone will likely have a long lifespan. 
Free up Storage Space 
You may notice that storage fills up quickly; however, you can create storage space by backing up data, deleting unwanted photos or videos, as wells, uninstalling apps. You can delete cache, cookies, and any unwanted large documents on your phone. By creating more storage space, your iPhone will work faster to complete the projects you need. 
Update Apps  
Updating apps is essential in boosting the performance quality of your iPhone. If you've been experiencing slow connections, reaction times, or even lagged notifications, it might be a good idea to see if an update is available. Some updates may take longer to install, but when implemented into your phone's software, you'll see an instant difference.  
Manage Your Battery Life
You can manage your battery life by using the battery saving features or using fewer apps that drain the battery. Also, instead of looking on your phone every five to ten minutes, check your phone every hour or so, checking it less often will increase the battery life. 
If you're having trouble with the battery of your phone, you should locate a phone repair shop. Finding a phone repair shop near me can be difficult; however, FitixitPhones has you covered. With a location you can visit Monday through Saturday, all your iPhone repairs can be easily resolved. 
So, How Long Do iPhones Last?  
All in all, the life of your iPhone depends on you. Whether you clean your phone on a daily basis, free up storage regularly, or manage your battery life properly, it's all your choice. Although, answering the question of how long do iPhones last depends on your daily habits. 
If you practice proper iPhone maintenance, then there's a good chance your iPhone can last for years to come; however, if you don't, then you might need to visit a repair shop soon. For more information on iPhone repair, visit our blog.