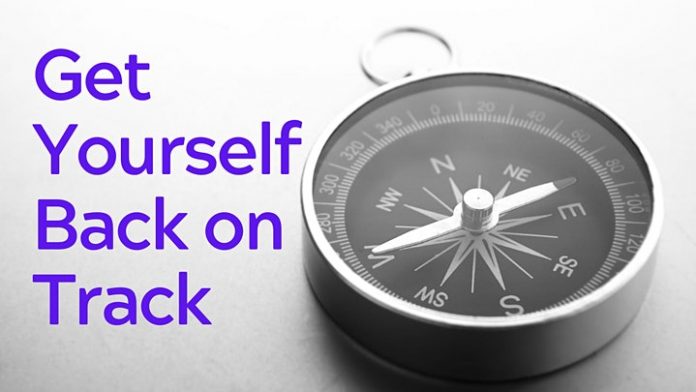 Sadly, today the various social media sites are full of self-awareness and life coaches, who promise that for just a few hundred dollars, they can give you the key to getting back on track.
Delivered by some over-excited 'frontman or women,' the truth is that the vast majority of these life coaches have no real substance or value, and offer very little in original content or thinking.
Typically, the coaching they offer is no more than somebody else's regurgitated ideas, that have been repackaged, and is delivered via a crass video that features the usual collection of predictable props.
Cynically these so-called 'coaches' play down the hard work, the patience, and skills required to attain the results that he or she so brazenly portrays as being the key to getting you and your life back on track.
However, despite this array of white noise, several highly skilled and hugely successful life coaches do offer real value and a depth of original thinking without the scam, and one of them is Peter Szabo. So Peter Szabo Life Coaching- Is it a scam? Definitely, Not. They are one of the best companies that offers life coaching.
Who is Peter Szabo?
Peter Szabo, is a world-renowned and highly respected advertising guru, life coach, mentor entrepreneur, and investor who, by the age of 18, had already created a highly successful digital marketing agency and was responsible for millions of dollars in social media advertising spend.
Today aged just 22, he continues to dominate the world of social media advertising and is responsible for creating the largest Facebook advertising agency in Central and Eastern Europe.
Over the last decade, Peter Szabo has helped over 300+ global businesses generate tens of millions of dollars online, but, more importantly, he has helped coach over 2000+ everyday people to build a life they love by rewriting their past and upgrading their "self-image".
Using a series of tailor-made and original techniques developed as a result of an early viewing of the movie 'Secrets.' Peter, looks to unlock the premise that you can be anything you want. But to do so means embracing the law of attraction and quantum physics, where it clearly states 'like, attracts like' which means by default you attract more of who you are and not necessarily what you want to be.
But, there is a way, to achieve what you want to be – which might mean being happier, healthier, or wealthier, and it starts by first becoming a happier, healthier and perhaps wealthier version of yourself.
The Source Hacker Programme
This thinking and way of coaching and learning are probably best demonstrated via Peter's online Source Hacker programme which is a comprehensive, proven and tested 30-day implementation programme.
That has been designed turn you in a master manifestor by empowering you with the comprehensive knowledge and tools you need to help you understand what's been going wrong and how to get a handle on your aims and get back on track.
It works by enabling you to break free from your past and to create a life you love and truly deserve. It allows you to manifest anything you want, in other words, it gives you the ability for affirming the things you want to do positively and to maintain the balance of your intentions, including health, wealth, love, happiness and more, faster, and on-demand.
It helps you to recognizes your issues and forces you to stop and deal with those negative emotions that exist within you furthermore it helps, you dissolve your insecurities and your constant need to seek the approval and attention of others.
Source Hacker is a program teaches you that it takes change within to make a change and, if you want to achieve whatever it is you set out for in life then you need to take full responsibility for yourself. Only you have the power to harness the transition, blaming external episodes and others will render you incapable of moving forward and getting your life back on track.
Avoid the scammers
We started this piece by considering the vast number of life coaches, who promise that for just a few hundred dollars they can give you the key to getting you back on track, but are, in reality, nothing more than a scam. And we finish by confirming this is certainly NOT the case with Peter Szabo.