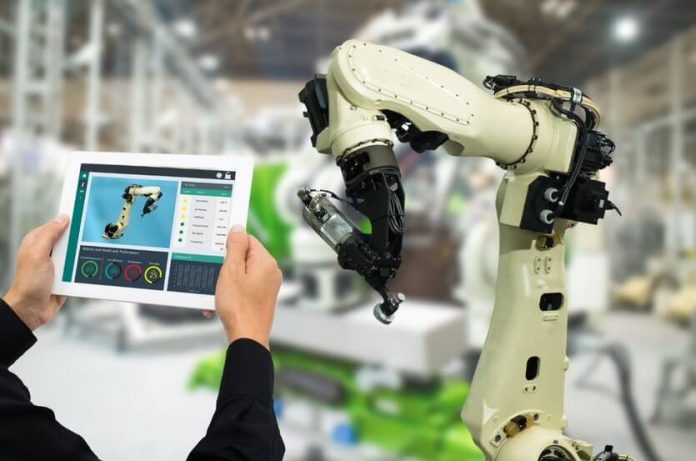 Automation is based on using control systems to control devices to complete an action.
There are several benefits to automation. It reduces the number of workers, improves the quality of work, and increases the accuracy of the tasks done, which is reflected positively in the increase in the production rate.
Many industries depend on automation, like the aircraft industry, factory machinery, and others. Automation makes work much easier. For example, robots can replace workers in difficult working conditions.
There are many companies worldwide that provide automation services, including:
1- Schneider Electric
 A French company established 180 years ago, interested in energy management and automation systems. The company is an essential supplier of computer components. It is known for producing complex robots. It also manufactures the Altivar 61 device. It has about 160,000 employees and has made profits of nearly $20 billion in the recent period.
2- Omron automation
A Japanese company was founded about 80 years ago. The company manufactures automated equipment and systems. It is one of the most famous for manufacturing ATMs.
3- Honeywell Process Solutions
This American company produces many products. It also provides services in the field of aerospace engineering. It has many clients between the private and public sectors. It employs approximately 130,000 employees worldwide of multiple nationalities.
4-Mitsubishi Electric
It is a multinational company based in Japan. It was established 100 years ago. Specializing in manufacturing electrical and electronic equipment. Famous for the production of photovoltaic panels. The company cooperates with several companies worldwide, including electronic device manufacturers and military aircraft manufacturers.
5- Emerson Process Management
A 120+-year-old multinational company headquartered in the USA. It has more than 200 offices worldwide and employs nearly 120,000 people. Specializing in electrical equipment. It supplies several large companies with its equipment. Its profits were estimated at nearly 22 billion dollars.
6- Siemens
It is one of the world's most famous companies in automation. Based in Germany and enjoying an excellent reputation. It works in energy, infrastructure, automation systems, and others. It is considered one of the most prominent companies with high credibility and employs more than 350,000 people.
7- Rockwell Automation
This American company specializes in the fields of industrial automation, software, and architecture. It has nearly 80 offices worldwide and employs more than 20,000 people. It achieved nearly $6 billion in the past period.